Unknown Beauty Secrets for Hair
Table of Contents:
Chapter 1 | Why Hair Does not Grow
Chapter 2 | Why Scalp Matters the Most
Chapter 3 | Unorthodox Products that DO Work
Chapter 4 | How to Use Natural Hair Products

When I launched Katari in 2010 I was so excited to tell the world about my most favorite single-ingredient product, Katari Argil - a rare green clay from the Atlas Mountains. When I was 18-years of age and traveled to Tunisia for the first time, I fell in love with what this clay did for hair and could not stop thinking about it until Katari Beauty was founded. Yet, somehow, talking about hair was on a backburner.
It is time to talk about hair, clay and other things hair to bring a completely different view point on hair care. Ready? :)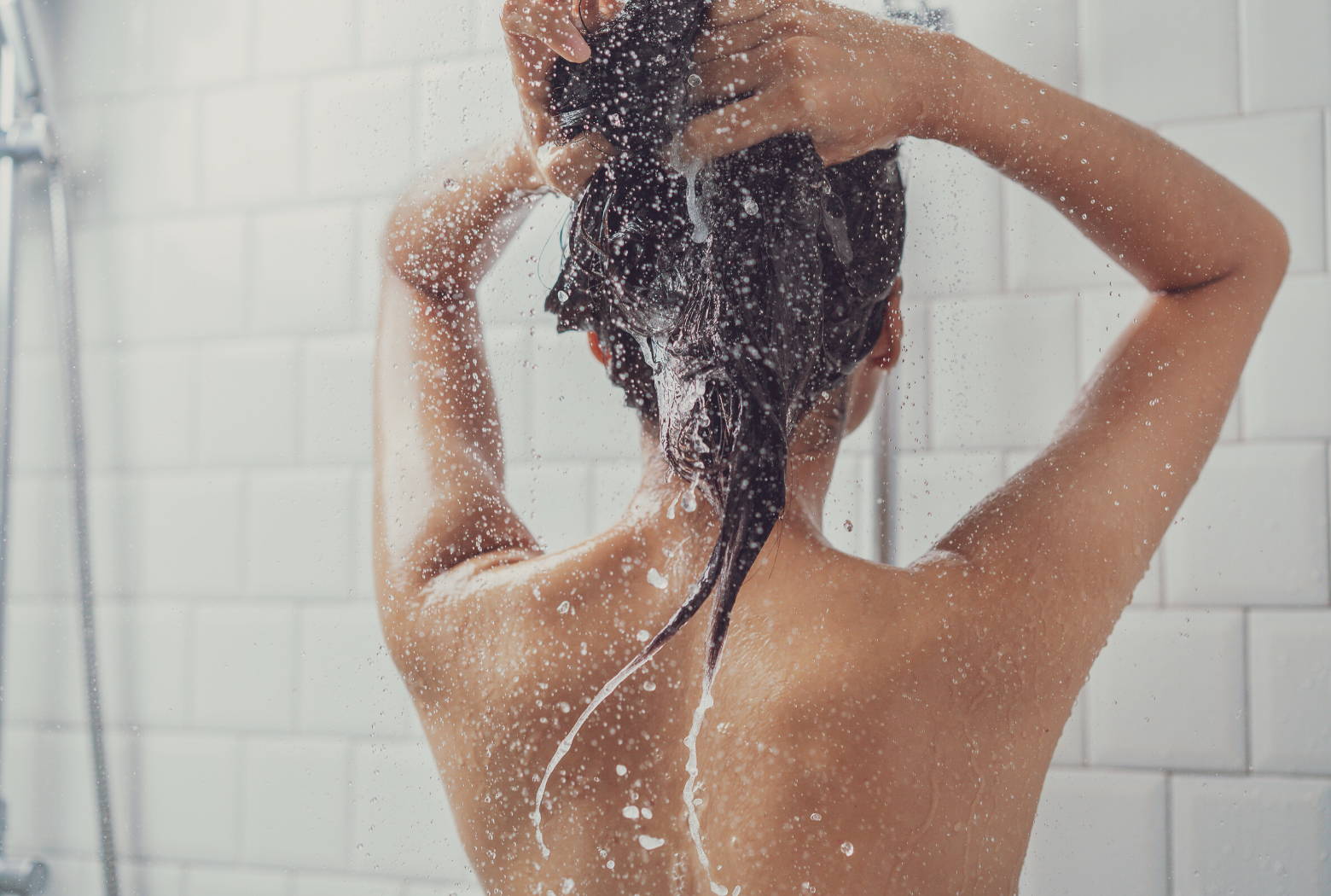 Chapter 1 | why hair does not grow
Trap a seedling under a layer of concrete - you get a visual.... and the seedling suffocates, stagnates and dies. Think of your hair as seedlings, sprouting and attempting to grow beautifully strong, lash and healthy. What prevents them from doing so? Typically, it is you. And like me, who killed plenty of plants from too much love and overwatering, too much for hair is typically too much as well.
Being an overzealous over-washer with multitude of products layered on your hair, creating build-up on top of your scalp does nothing to promote growth. It only causes hair to desperately hope for air (literally) and some relief from too much love.
What does work is clean scalp, able to breath. Healthy hair starts with healthy scalp, allowing hair follicles to grow stonger and healthier. And stripping scalp's natural oils with drying shampoos, overwashing and using too much product all can lead to hair that does not thrive.
How do you turn this around?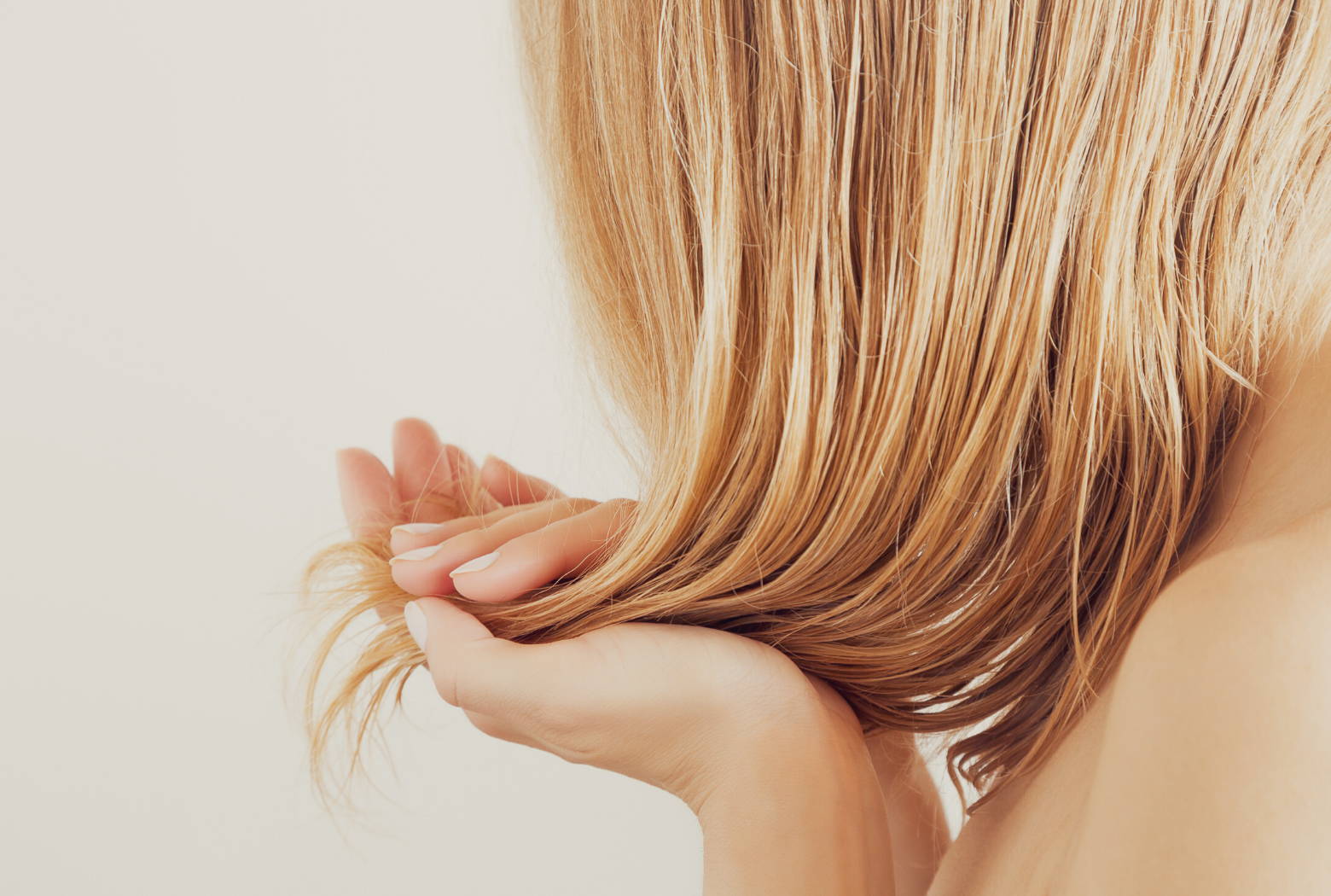 Chapter 2 | Why scalp matters the most
Scalp is the 'root' of the hair and the beggining and end of all problems you might have. After all hair growth starts at your scalp.
Scalp is also one of four (feet, hands and genital area are in this group as well) areas of the body through which we absorb impurities and toxins the fastest. Cleansing scalp from environmental toxins, mechanical build-up (aka beauty products) and not stripping natural defenses of the skin - oils that we naturally produce to protect our hair follicles - is the most important thing you can do for your hair health.
Detoxing scalp should be on your beauty agenda if it is not yet. Not only it will help with hair, it will help with overall health and wellbeing of you.
Here is our Argil kit for
detoxing scalp & growing hair


Chapter 3 | Unorthodox hair products
It is pretty awemome to say that most Katari products are not only suitable for use on hair and/or scalp, but are absolutely PERFECT for your mane.
I will do a quick summary of what each product does and you can always learn more on product pages - after all, I am a data junkie and love information so much that I can pour it on you in huge amounts, as long as you are willing to read!
Argil - green clay - detoxes scalp, gently cleanses scalp and hair without stripping natural oils, promotes healthy hair growth, reduces hair pigmentation loss that leads to hair greying and provides noutrients for healthy hair and strong locks with less shedding. So you can use Argil green clay INSTEAD of shampoo and if you skip conditioning, your hair will also benefit from additional volume. Caution: it is not a conditioning treatment! Read more about green clay.
Roseau - rose water - YES, rose water! Unusual benefits and smells oh so decandenly fresh! Rose water contains vitamin A, C, D, E, and B3, all of which strengthen the hair. It's also loaded with flavonoids, tannins, and antioxidants, which combat aging of the scalp and follicle cells. Rose water reduces hair loss as well. Rose water is a mild astringent, which may help to reduce oiliness and dandruff. It can also reduce or lessen dandruff caused by fungal infections. Who knew rose water could do all of that for the hair???
Hoba - jojoba oil - famous enough ingredient in a lot of hair products and conditioners. Though sadly such a small amount is used in formulations, why bother even mentioning? Using pure jojoba oil on your strands and on your scalp is perfect for those who braid hair - makes the itch go away, helps with brushing and combing those curly locks and absorbs so amazingly quick. And if you have a newborn with a cradle cap? Wash that little head with warm water and a super soft cloth and apply some Hoba on the scalp.
Rosehip Oil - yes, really! That is a cool one. Believe it or not you can use rosehip oil to repair damaged hair, renew damaged scalp tissue, and moisturize hair. The soothing oil is also ideal for calming itchy, dry or irritated skin and reducing scalp conditions such as dandruff. As a rule of thumb, hair growth depends on healthy roots. Certain properties in rosehip oil might help increase the strength of your hair, thereby promoting overall growth. These properties include fatty acids, lycopene, and vitamin C.
Pomegranate Oil - a dry oil. What is a dry oil? Seasonal changes can make this worse, which is why the free-radical fighting power of pomegranate seed oil proves helpful to hair. Regardless, a few drops of pomegranate seed oil added to your favorite conditioner or smoothed into towel-dried ends results in a noticeable improvement, both in texture and appearance. And since it is a dry oil, a blow dry with a few drops of it is HEAVENLY. You can even access the anti-fungal properties of pomegranate seed oil and fight scalp conditions, like dandruff, by enhancing your shampoo with drops of pomegranate seed oil.
Henna Oil- unlike henna paste being a natural hair dye, henna oil is beautifully green and does not stain hair. It adds to the dreamy depth of your hair color (for darker hair tones) and nourishes and deeply moisturizes scalp and helps with dandruff and other scalp ailments. Since brows and lashes are also from the hair family, you can use henna oil for stronger and healthier brows and lashes.
Black Castor Oil - the reason castor oil is used to 'grow' hair is because it is so thick and so protective and moisturizing, than it cannot help but add strength and vitality to hair follicles. Growth is a side effect and it is caused by castor oil's ability to protect hair and allow it to grow healthier and stronger.
Chapter 4 | how to use natural hair products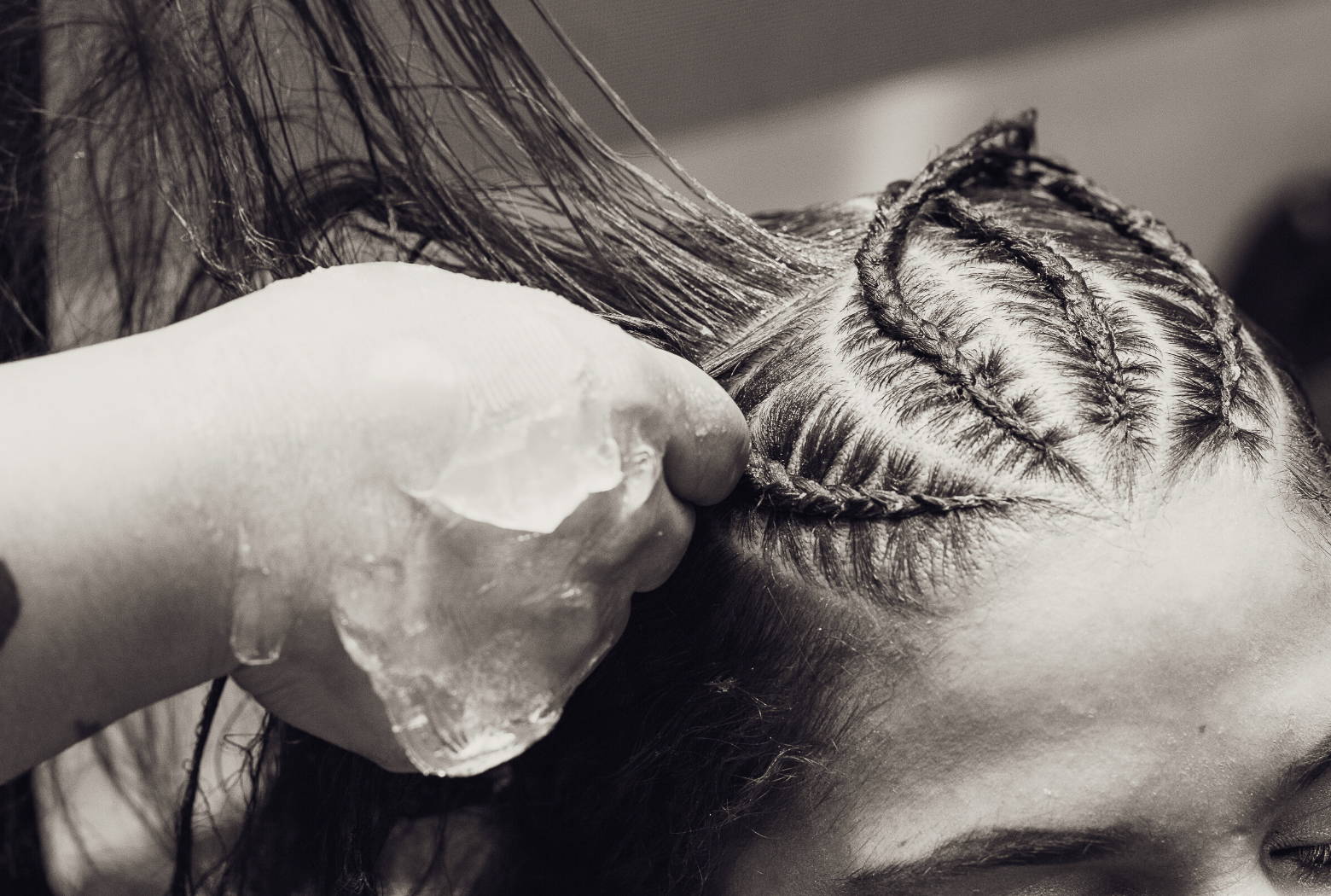 Let's define natural, as arsenic is quite natural too...

Natural in the world of Katari Beauty is wild-grown, unrefined, vegan, unprocessed, cold-pressed, made using ancient techniques that require no preservatives and done with lots of love by artisans who are highly educated professionals in what they do.
Here is how to use flower water (rose water) on your hair:
After washing hair, pour a small amount onto your palms and work the water through starting from scalp and hair roots. If you have time, massage the scalp to increase blood circulation.
Here is how to use a clay shampoo on your hair:
Mix 1 tablespoon of Argil green clay with 4-5 oz of warm water and work the mixture in the shower into your already wet hair. Massage scalp and rinse the hair to remove all clay. Condition with your favorite conditioner - add a few drops of pomegranate seed or jojoba (Hoba) oil to your conditioner.
Here is how to use an oil (rosehip, pomegranate or jojoba) on your hair:
1. Always test for skin sensitivities (except for Hoba, which can be used even on newborns, so it is as cool as it gets).
2. Apply a drop at a time to freshly washed damp or wet hair. For a blow dry with pomegranate oil - put a drop or two in your hands, rub them together and then apply oil throughout your hair from roots to ends.
3. For a hair masque, warm oil in a water bath or just rub oil between your hands to warm it up and massage into scalp. Leave covered under a cap or towel for 30-40 minutes or even overnight. Rinse if needed and condition before styling with a few more drops of oil.
Leave a comment