Santa's secret to smooth ageless skin? Try Pomegranate Seed Oil! Good for all humans for holidays and any day!
Our luxurious Pomegranate Seed Oil revives dry skin and helps fight skin aging caused by free radicals. It repairs environmental damage while restoring your skin to it's natural pH levels. Granate smells and feels amazing on the skin and absorbs very quickly leaving a little cloud of fragrant scent.
Pomegranate Seed Oil is a potent source of stable and pure Vitamin C. The powerful antioxidants nourish and protect your skin from environmental damage. Granate may also be used to repair and strengthen your hair. It is safe for daily use.
Katari Granate is cold-pressed from dried seeds of sumptuous pomegranates grown on small farms in Egypt's Delta of the Nile. These farms have used sustainable irrigation and growing practices since the time of the Pharaohs.
Fresh pomegranate elixir for youthful & glowing skin

to slow down skin aging, we need to neutralize free radicals

free radicals are caused by environment & our lifestyle

Granate Oil fights aging by neutralizing free radicals
Granate - [gruh-nut] - the tantalizing, delicious smell of our natural, free-radical fighting pomegranate seed oil and its strong antioxidant properties naturally balance skin pH and repair environmental damage
natural source of Vitamin C to fight free radicals that cause premature skin aging

replenishes skin with minerals and boosts collagen production, reduces appearance of wrinkles and helps lighten scars

balances out pH of the skin to keep skin clear & blemish-free

natural antioxidant to calm skin inflammation

protects hair from environmental damage and adds shine (smooth a few drops over wet hair before drying it)
Dry skin & fine lines? Not with Granate!

powerful natural antioxidant

natural source of Vit. C for skin

easy daily oil for all skin types

great for oily and acne-prone skin

quickly absorbing body oil

safe to use - (make a little lip scrub with sugar)

with daily use reduces wrinkles and sun spots

helps alleviate skin dryness

As any oil, Granate is best applied to slightly wet, warm skin after shower in the morning or after washing face at night. Raindrop the oil with the tips of your fingers over your skin.

Try using Granate after massaging Roseau (rose) or Geran (geranium) flower waters into skin for extra hydration.

Add a couple of drops of Granate on slightly damp hair before drying your hair for shine & protection.

always use on slighty wet skin

layer oils from lightest to heaviest in texture
The most important information about Granate in one video
Here is why you need this oil and how to use it to get the best results!
Granate is the purest source of fresh Vitamin C
You can feel good and safe about using Granate. We source all our ingredients and follow the process from seeds to bottles, which we make as well. Each single-ingredient product you put on your skin is masterfully crafted by Mediterranean artisans.

from most prestine places on Earth

grown organically & sustainably

without pesticides & chemicals

each batch directly from small farms

expertly cold-pressed by master artisans

watch our process from field to bottle

hand blown glass without any plastic

sustainable cork closures for freshness

reuse, refill, recycle - all eco-friendly
One ingredient with many benefits
delicious anti-aging oil
fights free radicals that cause premature skin aging
strong antioxidant
naturally balances skin pH level helping clear acne
obviously, it is VEGAN & CRUELTY-FREE
for all skin types

We went this far to
find the best for you!
Watch our video about how we source our ingredients from our artisans in the Mediterranean.

Thank you for watching & sharing!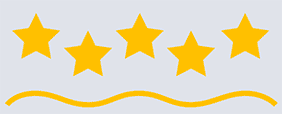 Take a read much our customers love Granate!
I don't remember being obsessed about something so much! The natural smell of the pomegranate oil is ..delicious, joyous, soulful... I am hooked!
Now i look forward to 2 things about the morning:
-coffee (because toddlers and sleep don't go together)
-this deliciousness on my skin awakening my senses <3
Love, love, love...OBSESSED!
It feels so light on my skin and absorbs quickly..and did i mention the fragrance?! YUM!
Nothing else like this, really!
I use this remarkable oil as a serum; it's very moisturizing, but not heavy and I use it on it's own or as part of my skin product layering routine.
All those comments about how amazing this smells? Absolutely true. It is such a treat to put this on, and it will make you so impressed with how mother nature can create something that smells SO good, it smells almost like candy.
(Also: I use/rotate all of Katari's oils....you will not be disappointed. I started following this company on IG a few months ago, finally bought a couple of items a month later...and then, a month ago, I ordered a veritable cargo of stuff. I am so pleased that I did, I love all the products, they are really something special, so rich and so healthy for your skin. )
As an esthetician, I am very particular about the products I use on my skin. Katari Beauty has proven to be a fantastic brand with quality skincare products. This lightweight oil and the Hoba have both been incorporated into my daily routine! I look forward to my skincare with excitement knowing these beauties will be on my skin and making me feel flawless!
I love this oil [Granate] and how it helps balance my skin, but also helps my other half with his skin issues. 🙏🙏💗
These products go well together
Here are a few more products you can try once you fell in love with Granate.