Fuller Eyebrows
"I just started using the henna oil recently and have noticed that my brows are getting fuller. I also use it on my scalp and the ends of my hair after a shower and my hair is softer. I'm sold on the benefits of henna oil."
~ Lydia
While no oil 'grows' hair, Henna Oil cold-pressed from dried henna leaves nourishes, moisturizes, and protects hair follicles, which in turn helps healthy hair growth (that goes for all hair - lashes and brows too). And the color of earthy Henna oil is just so beautiful and green. And despite of coming from the same henna plant as henna dye, Henna Oil does not stain hair or change hair color. And it works for all hair colors and types.
You have to have one hair champion in your selfcare regimen. Henna Oil IS the oil we suggest. Moisturize and protect hair, rehab brows and lashes, say bye-bye to scalp dryness and dandruff - all with one hard-working ancient hair staple - Henna Oil.
Henna Oil comes from the dried henna leaves. It is the same plant that makes the henna dye but for some reason that cold-pressed oil does not change hair color or stain skin. Henna Oil is 100% pure and cold-pressed from plants gathered from small organic farms in the Delta of the Nile in Egypt.
This is what makes hair grow
to grow healthy hair you need to have strong hair follicles
nourishing and protecting Henna Oil makes hair follicles stronger
strong hair follicles grow stronger, healthier hair
To maintain naturally gorgeous hair, you must protect hair follicles. Massaging a few drops into hair roots and scalp after wash and to hair lengths before drying, will moisturize and nourish hair and add healhy shine. For hair rehab and strong results, apply to brows and top lash line daily for 6-10 weeks.
hair and scalp nourishing and moisturizing, helps reduce scalp dryness and dandruff

enhances growth of lashes and eyebrows, by naturally protecting and nourishing hair follicles

wonderful daily skin moisturizer

helps promote healthy hair growth and natural brow and lash growth

does not stain hair or skin
Overplucked brows or lashes that need rehab?

gentle, nourishing and protecting for hair

relieves scalp and hair dryness

rich moisturizer for dry and mature skin

protects hair follicles allowing for stronger growth

has very light grassy scent (does not smell like henna dye)

adds color depth and shine to all hair colors and types

great, light and fast-absorbing beard oil

helps re-grow stronger and longer lashes

great for natural hair and skin tightness after braiding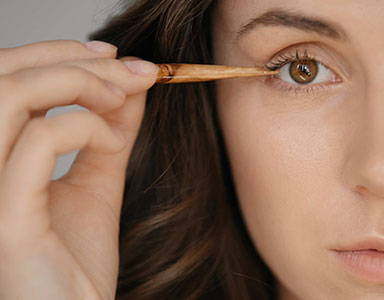 When using Henna Oil for lash growth and rehab, apply with our olive wood applicator to the top eyelid only. Do not apply to lashes directly. If oil gets in the eye, rinse with warm water.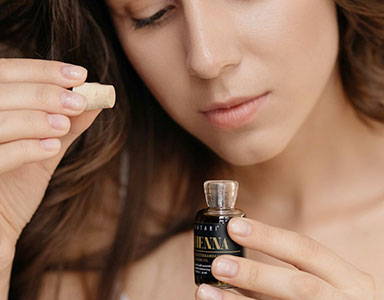 When using Henna Oil for brows growth and rehab, massage oil using our olive wood applicator to stimulate hair follicles. Apply directly on brows and on overplucked or areas where you would like to see stronger growth.

always аpply on clean hair

massage oil in into skin to stimulate hair follicles
All you need to know about Henna Oil
Here is why you need this nourishing oil for hair and how to use it!

we have tips from beauty pros!
Best oils are crafted this way
You can feel good and safe about using Henna Oil. We source all our ingredients ourselves and follow the process from seeds to bottles, which we make as well. Our oils come from plants and seeds grown sustainably, from small organic farms and from soils not depleted, but naturally rich in sidiments replenished by annual floods for millenia.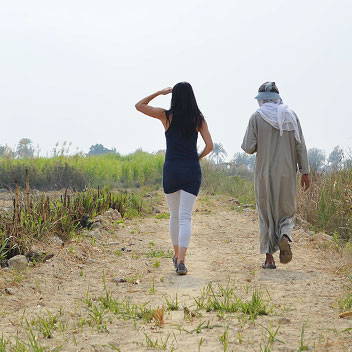 from most prestine places on Earth

grown organically & sustainably

without pesticides & chemicals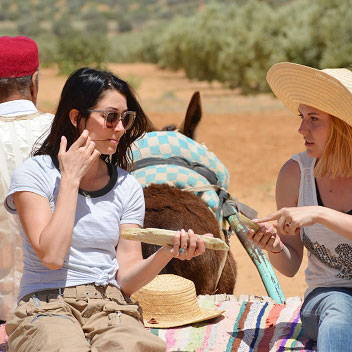 each batch directly from small farms

expertly cold-pressed by master artisans

watch our process from field to bottle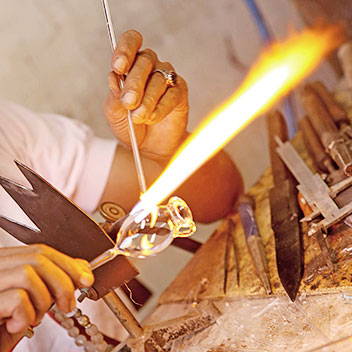 hand blown glass without any plastic

sustainable cork closures for freshness

reuse, refill, recycle - all eco-friendly
One ingredient with many benefits
pure, natural oil to support hair vitality
fights dandruff & scalp dryness
great moisturizer for hair & skin
protects hair follicles allowing them to grow faster and stronger
VEGAN & CRUELTY-FREE
does not stain hair (for all hair colors & types) - great for textured and natural hair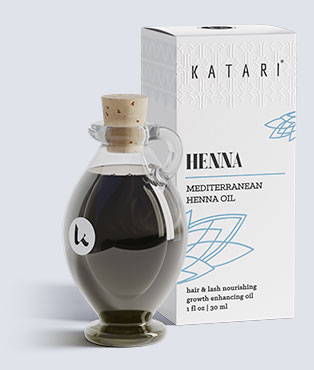 We went this far to
find the best for you!
Watch our video about how our oils are crafted by oil masters in the Mediterranean.

Thank you for watching & sharing!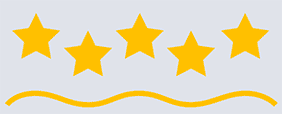 Take a read much our customers love Henna Oil!
Great for a hot oil treatment, and hair serum, eyelash growth enhancer, and moisturizer! Very pleasant and light scent. It makes my hair feel baby smooth! intr
Beautiful oil and bottle!
I use this product for my dyed hair, as well as my eyelashes. Makes my hair super soft and has a great natural scent. I started applying to my lashes and I'm excited to see the results!
I purchased the henna oil for hair, eyebrows and lashes. I have only used it on my hair and very little goes a long wear. I have short hair and the shine it gives it is great plus it makes my hair feel very soft. I will be trying other products in this line. I love the packaging the little glass decanter is super cute
We have been delighted by this oil in our Brow Salon! We use it in treatment to help remove Henna, and love the silky feel. It really makes removal a snap, and helps seal in the benefits of the henna. At home, as a Brow Hair growth treatment, it smells amazing, and has no stickiness.
These products go well together
Honestly, all our products are great for hair, you just have to experiment with what works for your hair type and climate you are in. Castor Oil is amazing for hair and actually also deeply cleanses skin pores. Argil green clay can be used instead of clarifying shampoo and to add volume to fine hair. Hoba, jojoba oil, is a go-to hair treatment, conditioning and moisturizing hair and beard oil. Granate (Pomegranate Seed Oil) is for UV protection, shine and decadent sweet smell.