Uncover the radiance of Mediterranean rose on your skin. Rosehip oil comes from a plant that has the highest vibrational energy of all plants and throughout history has been the symbol of love itself. Rosehip Oil rejuvenating properties will help smooth fine lines and help fade discolorations and sun spots.
As the purest and more powerful source of Vitamins A & C, pure Rosehip Oil is a natural and safe alternative to retinol. Rosehip Oil fights skin aging related to UV & sun damage and helps relieve skin dryness and smooth fine wrinkles for mature skin.
Rosehip is 100% pure, cold-pressed Rosehip Oil. Katari Rosehip is cold-pressed from dried petals and fruit of the rose bush grown on small farms in Egypt's Delta of the Nile. These farms have used sustainable irrigation and growing practices since the time of the Pharaohs.
Healing power of rose for fresh & bright skin

to brighten skin, we need to boost cellular turnover

powerhouse of Vitamin A in Rosehip sloths off dead skin cells

and boosts skin smooth and bright complexion naturally
High concentration of fresh and natural Vitamins A, C and F in Rosehip Oil, when used daily, will help with cell regeneration and a reduction of hyperpigmentation. Rosehip Oil will remedy skin dryness and will improve skin texture.
powerhouse of Vit. A & C to lighten & brighten skin, providing deep moisturizing effect & improving skin texture

softens appearance of existing & prevents new wrinkles, reduces appearance of acne, scars and stretch marks

maintains skin moisture barrier & boosts collagen production

fights rosacea, eczema, psoriasis & dermatitis

perfect for dry and mature skin types
Where does Rosehip go in your skin & hair regimen?
Dull skin, sun spots or fine lines? Rosehip Oil to the rescue!

vegan alternative to retinol

natural source of Vitamin A

rich moisturizer for dry and mature skin

help get rid of dead skin cells and brighten complexion

boosts collagen production & smooths wrinkles

lightens scars and stretch marks

helps alleviate symptoms of eczema and rosacea

hard to misuse decadent daily serum

sun damage and sun spots reducing oil
See the beauty of Rosehip Oil
The purest source of Vitamin A & C for skin to brighten and de-age.

Share Rosehip with your friends!
Rosehip is plant-based alternative to retinol
You can feel good and safe about using Rosehip. We source all our ingredients ourselves and follow the process from seeds to bottles, which we make as well. Each single-ingredient product you put on your skin is masterfully crafted by Mediterranean artisans. And if you looking for a non-animal based alternative to retinol, there is nothing better than Vitamin A-rich Rosehip oil to add to your clean beauty ritual.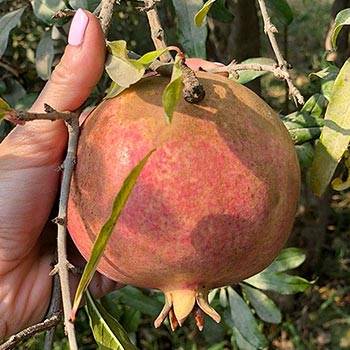 from most prestine places on Earth

grown organically & sustainably

without pesticides & chemicals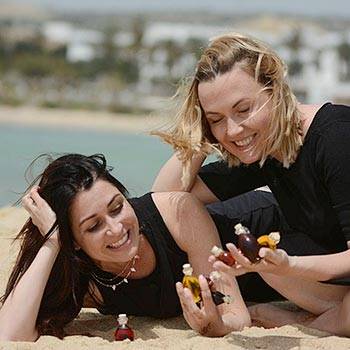 each batch directly from small farms

expertly cold-pressed by master artisans

watch our process from field to bottle
hand blown glass without any plastic

sustainable cork closures for freshness

reuse, refill, recycle - all eco-friendly
One ingredient with many benefits
purest natural source of Vitamins A, C & F
fights premature skin aging related to UV damage
revives dry skin
softens skin wrinkles & promotes collagen production to prevent new wrinkles
VEGAN & CRUELTY-FREE
for all skin types & perfect for mature skin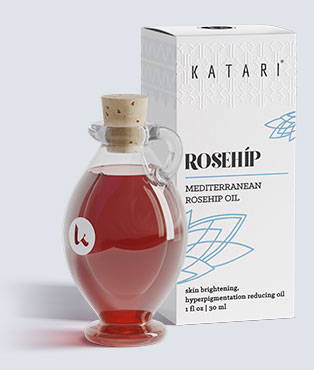 We went this far to
find the best for you!
Watch our video about how we source our ingredients from our artisans in the Mediterranean.

Thank you for watching & sharing!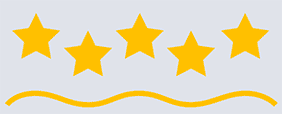 Take a read much our customers love Rosehip!
Before finding Katari I was using another high quality rosehips oil. I was intrigued by the color, benefits, care, and quality from this company. I ordered the sample version and upon using it was blown away! It has a faint floral scent, it absorbs very quickly into my skin and it leaves a beautiful glow on my face. I have oily, acne prone, sensitive skin with hyperpigmentation and I havent had any new breakouts or cystic acne. I am a customer for life now. Also be sure to reuse the gorgeous glass containers!
Another beautiful and effective oil from Katari. I mix it with pomegranate oil to replace the Retinol I was using before. I love it 🥰
These products go well together
Here are a few more products you can try once you fell in love with Rosehip. We always use Roseau or Geran or both mixed together (one of our flower waters) before using an oil. Hoba Oil is a daily go-to for cleansing and priming skin and is a great morning choice, where heavier Rosehip can be your night serum. And Argil green clay masque used 1-2 a week is insturmental for clean, tight pores, and healthy skin cells.