5 reasons to love Argil green clay masque
Argil is packed with minerals that work on a cellular level to help regenerate skin and balance it, while naturally neutral pH helps skin stay acne-free

rejuvenates skin by gently exfoliating dead skin cells and deeply cleansing skin

clears blackheads, draws out excess oils and impurities

maintains skin moisture barrier & promotes healthy skin cell growth

perfect for all skin types (balances oily, dry and combination skin), does not sting or irritate skin. Some redness is normal - it goes away in minutes and is caused by increased blood circulation
Why Our Customers Love Argil
We have done a such bad job sharing with you how amazing this ingredient is...
We listed some of the skin concerns that our rose water addressed for our customers.
don't need to wear foundation anymore

cleared breakouts quickly
soft skin and happy pores

leaves skin smooth & radiant
Please share your experience with Argil!

READ REVIEWS | ADD A NEW REVIEW
Learn more about Argil green clay
Here a little tutorial about green clay - old packaging, same super helpful information to use Argil for flawless skin. :)
Watch how we hand-pick Argil
Travel with us to the most remote part of Tunisia and see how we hand-pick Argil from the ancient seabed. It is always quite a trip!
The rarest & most beneficial of clays...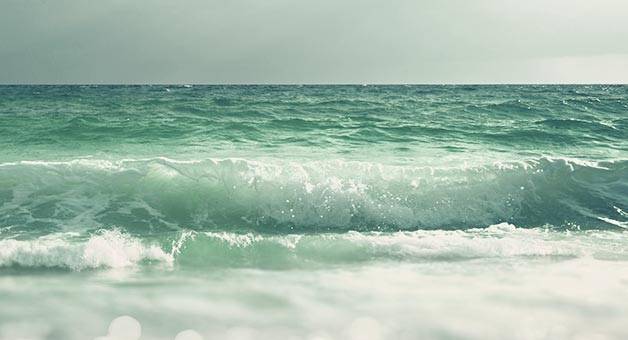 Ancient Mediterranean Sea
Argil is a primordial clay that formed in the basin of the ancient dried up sea. The salt, the plants, and the organic matter formed this clay.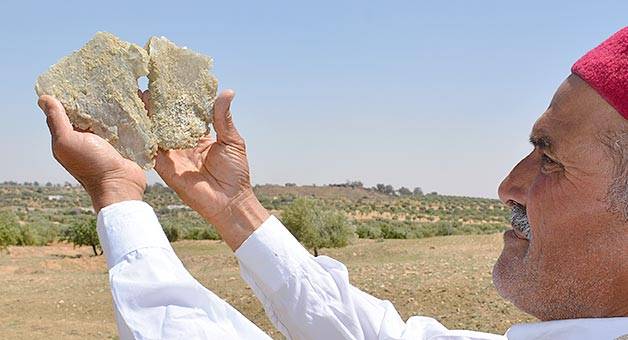 Hidden by sands and soil for tens of thousands of years with less than 1/2 inch of annual rain, Argil's minerals are not diluted or washed off.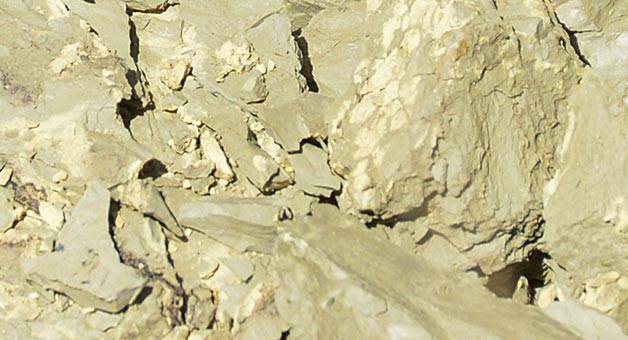 Impressive Minerals Cocktail
Not just one, but many minerals happen to be a part of Argil composition, which makes this clay the most hard-working yet gentle.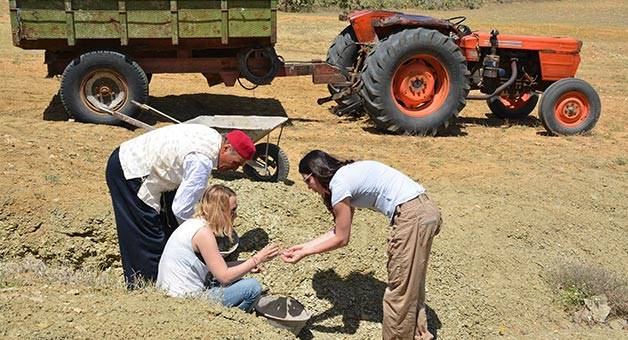 Farmers who live on this land, have literally a 'sea' of clay. We take a tiny little bit and on top of the remediated soil, olive trees grow much better.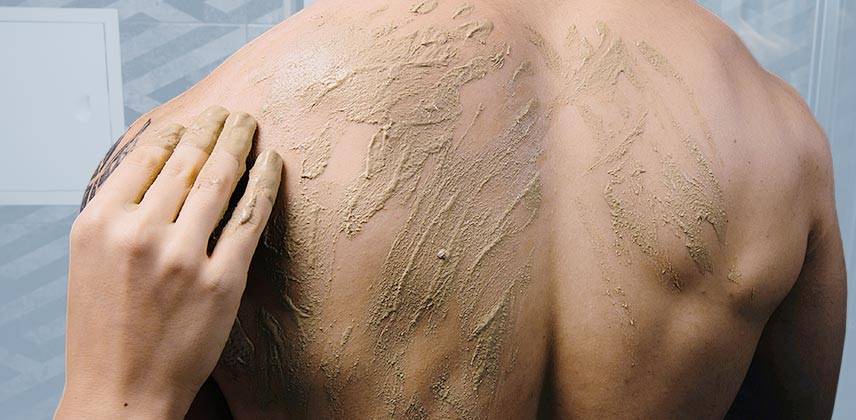 Mix 1-2 tsps of Argil with water before shower and apply to slightly wet skin. Steam while you shower and rinse last. Repeat 1-2 times a week.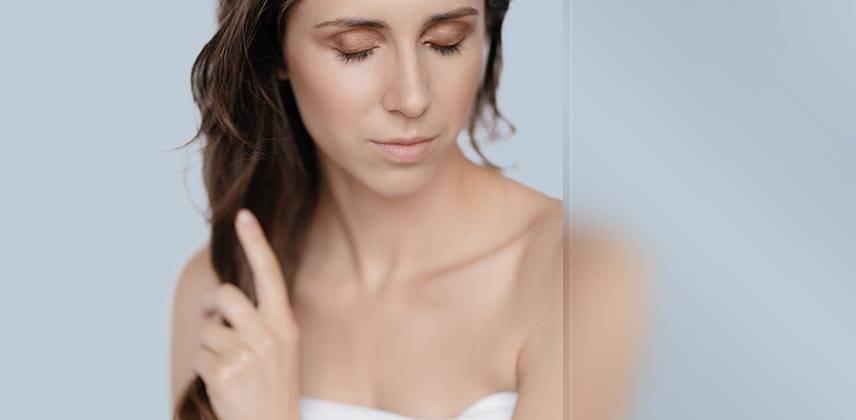 Instead of using a clarifying (deeply cleansing) shampoo, you can mix 1 tsp of Argil with water and rinse hair and scalp with it. Condition if you like. Experiment and see what your hair loves more.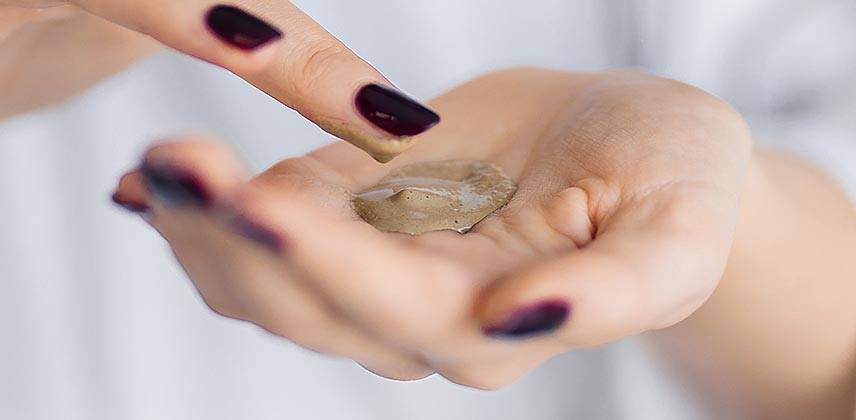 Mix a pinch of Argil in your palm with a drop of water and apply a directly on pimples / breakouts. Let the clay dry completely - it will pull excess sebum as it dries. Rinse.
Our favorite is a 1:1 combination with Barie Powder for extra exfoliation and moisturizing. But by itself Argil is actually a very impressive gentle exfoliator. All you need to do is a a typical facial masque. Do not over-dry and repeat 1-2 times a week.
Argil pulls toxins and impurities out of skin. For best detoxing, a foot bath with a bit of Argil is perfect or applying Argil mixture to where our lymph nodes are or on palms and feet - we collect a lot of toxins through these body parts.
You can mix Argil with just water or add other ingredients. Do not be afraid to experiment. The only tip: please use non-metal accessories when mixing and applying Argil clay masque.
Products that complement Argil
To take best advantage of the benefits of Argil green clay, here are a few tips. We always apply Argil on slightly wet skin before shower and steam skin in the shower to allow clay to get deep into pores. We always moisturize skin after a facial masque with hypoallergenic Hoba Oil (jojoba oil). For extra moisturizing boost and added exfoliation, you can add 1 part of Barie Powder to your Argil masque. Mixing Argil with just water is enough to get the most from this super-charged powerful ingredient but if you like, you can add cocoa powder or honey or aloe to the mix (check out our recipes for more info). Use Argil green clay masque 1-2 a week for clean, tight pores, and healthy, blemish-free skin. Some of our customers love mixing Argil with Geran (geranium flower water) or hydrating skin with Geran after the masque and following up with Hoba Oil to seal the moisture. Experiment and have fun!
We know, it is addictive! For more...
you can soon click on any of the photos below and read so much more! Stay tuned...