Imagine the time when things were simple and pure. Inhale the salty air of sunny Mediterranean and exhale the stresses of everyday life and add simplicity back to your life with an ancient accessory made out of beautiful olivewood. Feed your baby, mix a beauty recipe, or add some honey into your tea - and let the time stop in a perfectly beautiful moment.
Olivewood is extremely hardy and non-porous. This makes it resistant to bacteria and very versatile to use. The main reason we picked olivewood for our accessories, is because it is truly sustainable and makes a perfect tool to create beauty recipes without altering the pH of your ingredients.
Each olivewood spoon is made by Katari artisans in the Mediterranean Tunisia. Each is finished by hand, which takes a while to shape, polish and treat with olive oil for beautiful shine and olivewood pattern. Variations in sizes and shapes are natural due to the process. Wood patterns are also varied due to uniqueness of each piece of wood used.
Olivewood accessories are an ancient and sustainable craft. Olivewood is naturally hardy and does splinter, making accessories made out of it incredibly durable and perfect for many uses.
Size: ~3.5" / 9-10 cm (sizes and shapes vary slightly due to handmade nature)

Material: olivewood from mature, non producing trees

Uses: feed babies, measure and mix beauty recipes, mix beverages without oxidizing them

Benefits: olivewood is neutral to ingredients and will not oxidize your products, the wood is hardy and will not splinter or swell in the water. Non-porous nature of olivewood makes it resistant to bacteria

Tips: preferably hand wash; to restore shine - polish with olive oil
Olivewood accessories are sustainable!
Olive trees produce fruit (olives) only for a few decades. Then, new trees are planted near old ones and old trees find new live in gorgous accessories you can enjoy for many years.
Watch this video from our olive wood maker!
Watch our video from Katari artisan, Idriss, passionate about his sustainable craft of making olive wood accessories and saving the world!

Thank you for watching & sharing!
More Earth-friendly, sustainable
Here are a few more handmade accessories you might love to add to your collection.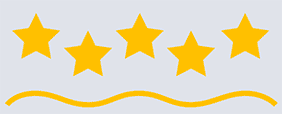 Share how much you love your olivewood spoon!