We called this kit МELANJ [meh-lunj] from French melanger, which means to mix. Mixing your own beauty recipes has to be a luxurious ritual with accessories that feel good, look good and do not alter the most important aspect of your recipes, products' pH. Each handcrafted accessory can be used for years and a sample of our rare hypoallergenic cleansing and toning masque (Argil clay) will give you a beautiful introduction to the simplicity of Katari Beauty.
Why use neutral accessories?
To take advantage of natural ingredients for the best skincare treatment, nothing should interfere with the ingredients' natural healing powers. Melanj mixing kit consists of essential beauty tools to help you create and apply your beauty recipes like masques and scrubs and to cleanse skin after. This kit is packaged in a beautiful handmade linen bag.
Your kit contains artisanal linen bag, sustainably hand-carved olivewood spoon and spatula, a farm-raised super soft (when wet) cleansing sea sponge, a handmade clay mixing bowl, an application brush with artificial bristles and a sample of our facial masque in a hand blown glass amphorae with sustainably grown cork closure.
They are functional, they are plastic-free, they do not alter pH of your ingredients - they are neutral (inert) to ingredients. These tools are great for making your perfect beauty recipes at home.
What's Inside: olivewood mixing spatula, olivewood measuring spoon, application brush, clay mixing bowl, cleansing / exfoliating sea sponge, a sample of Argil green clay masque. All is packaged in artisanal black linen bag.

Materials: sustainably hand-carved olivewood, hanmade clay pottery, farm-raised sponge, hand blown glass amphorae bottle, sustainably grown cork, linen and cotton (bag); metal + wooden handle brush with artificial bristles

Uses: create and apply DIY beauty recipes

Benefits: neutral to ingredients and mixed recipes, eco-friendly

Tips: hand wash each accessory after each use; do not microwave
Look inside your Melanj mixing kit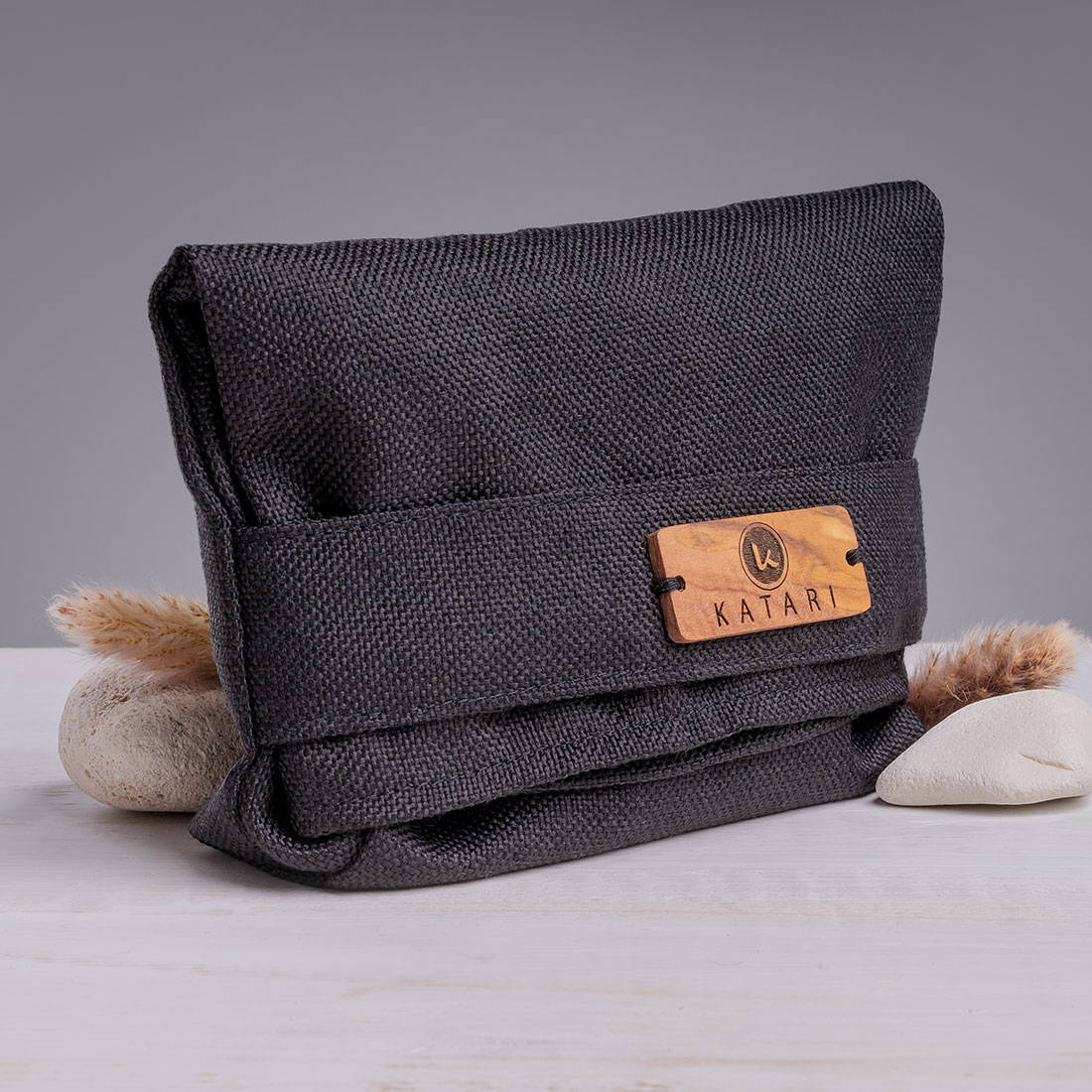 Packaged in beautiful black linen bag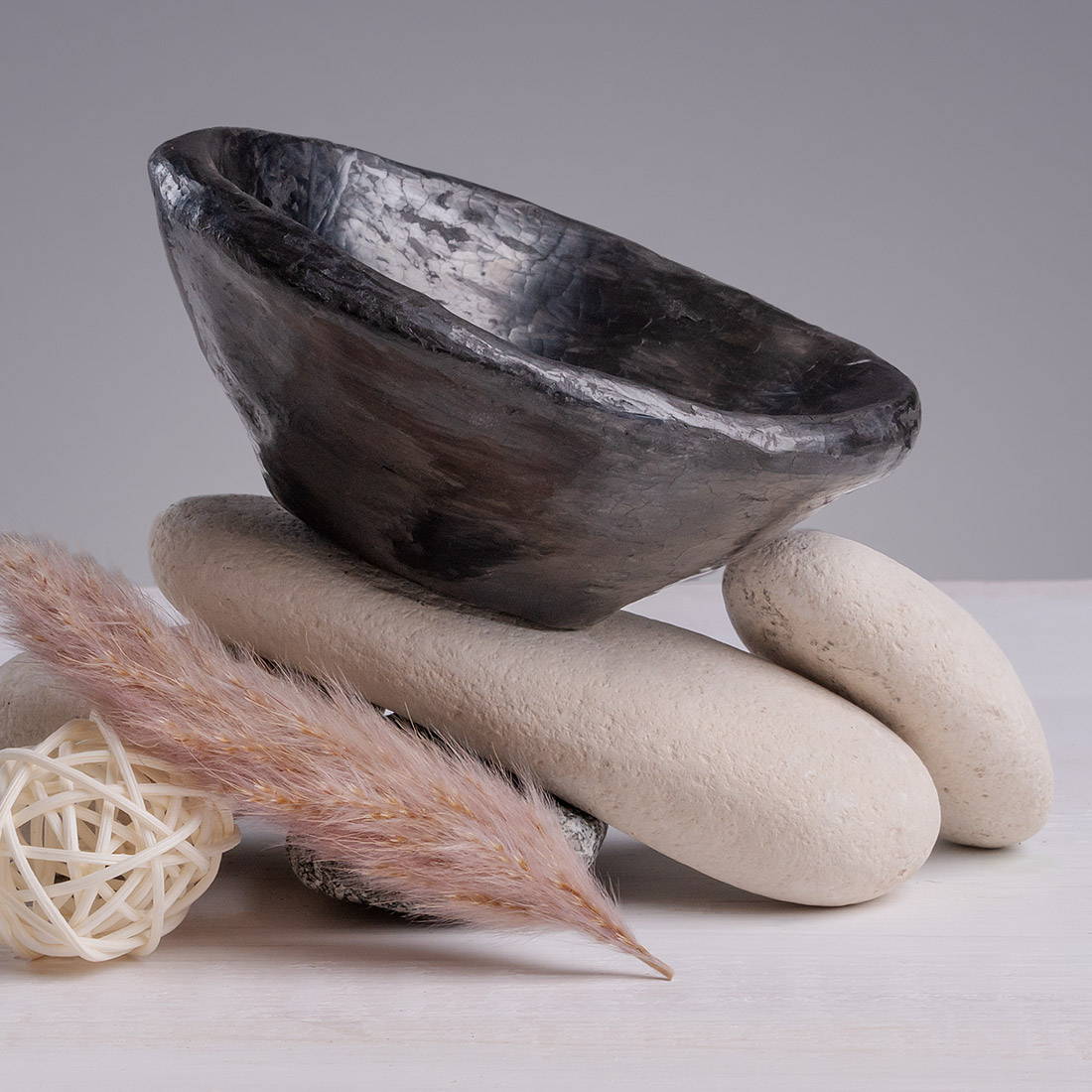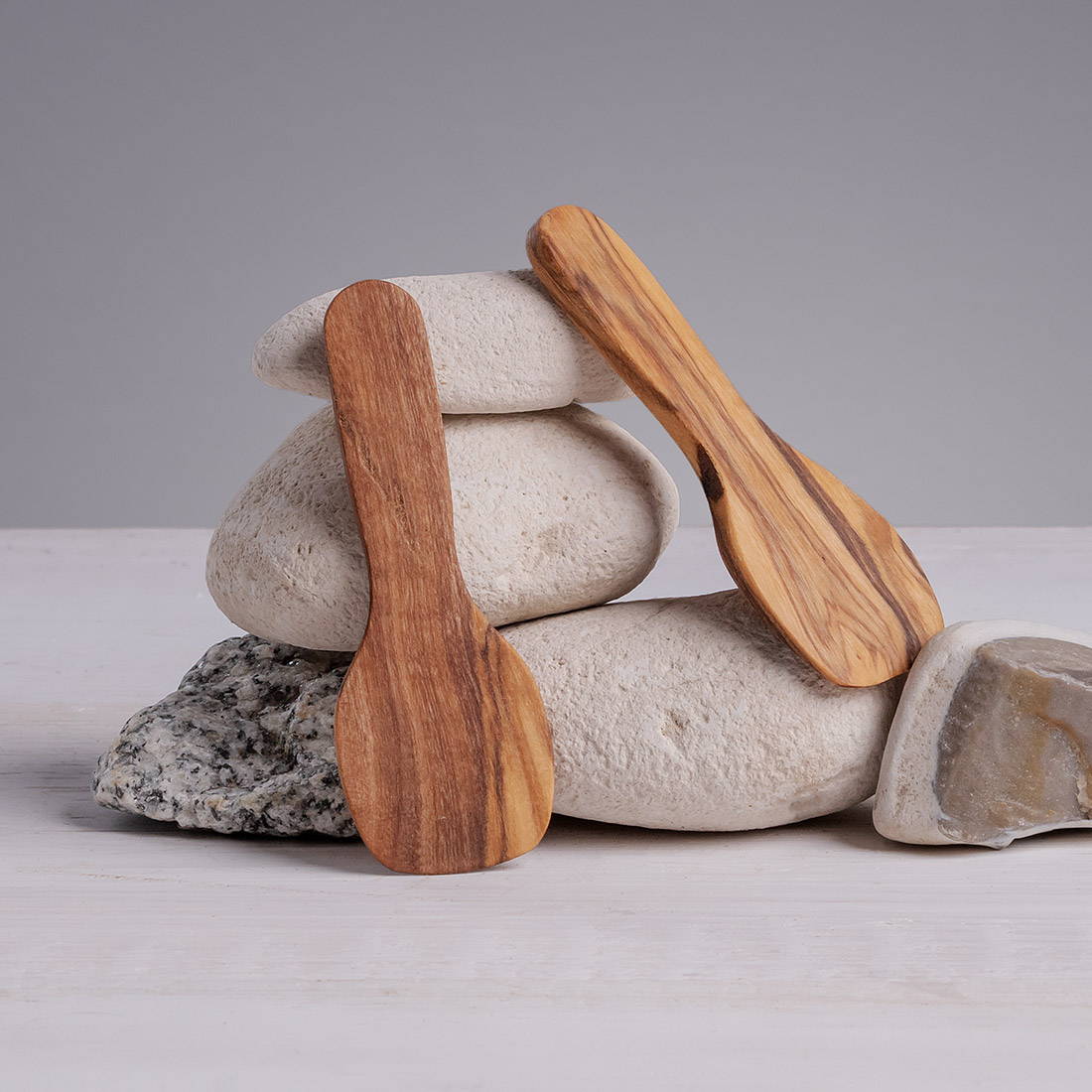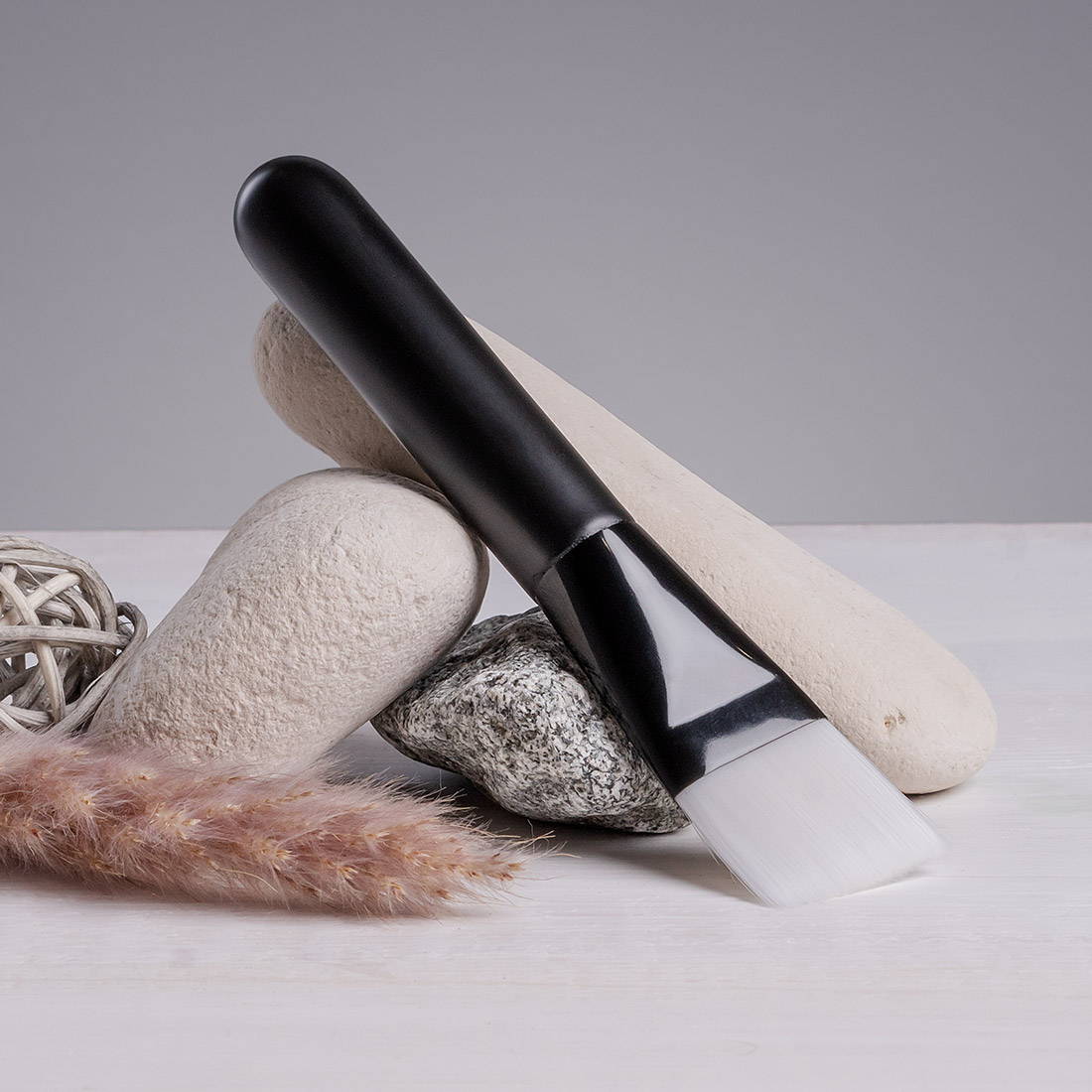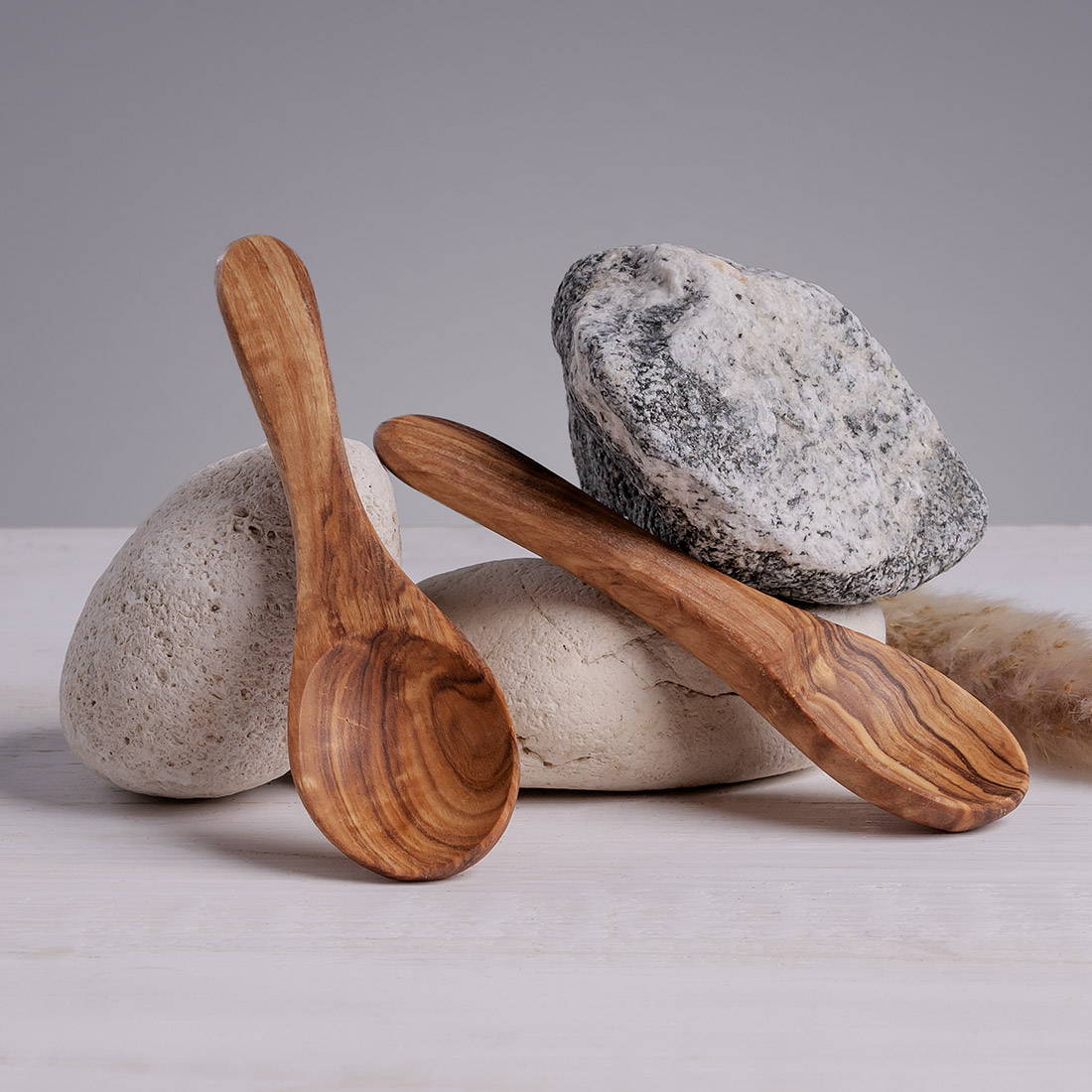 Olivewood measuring spoon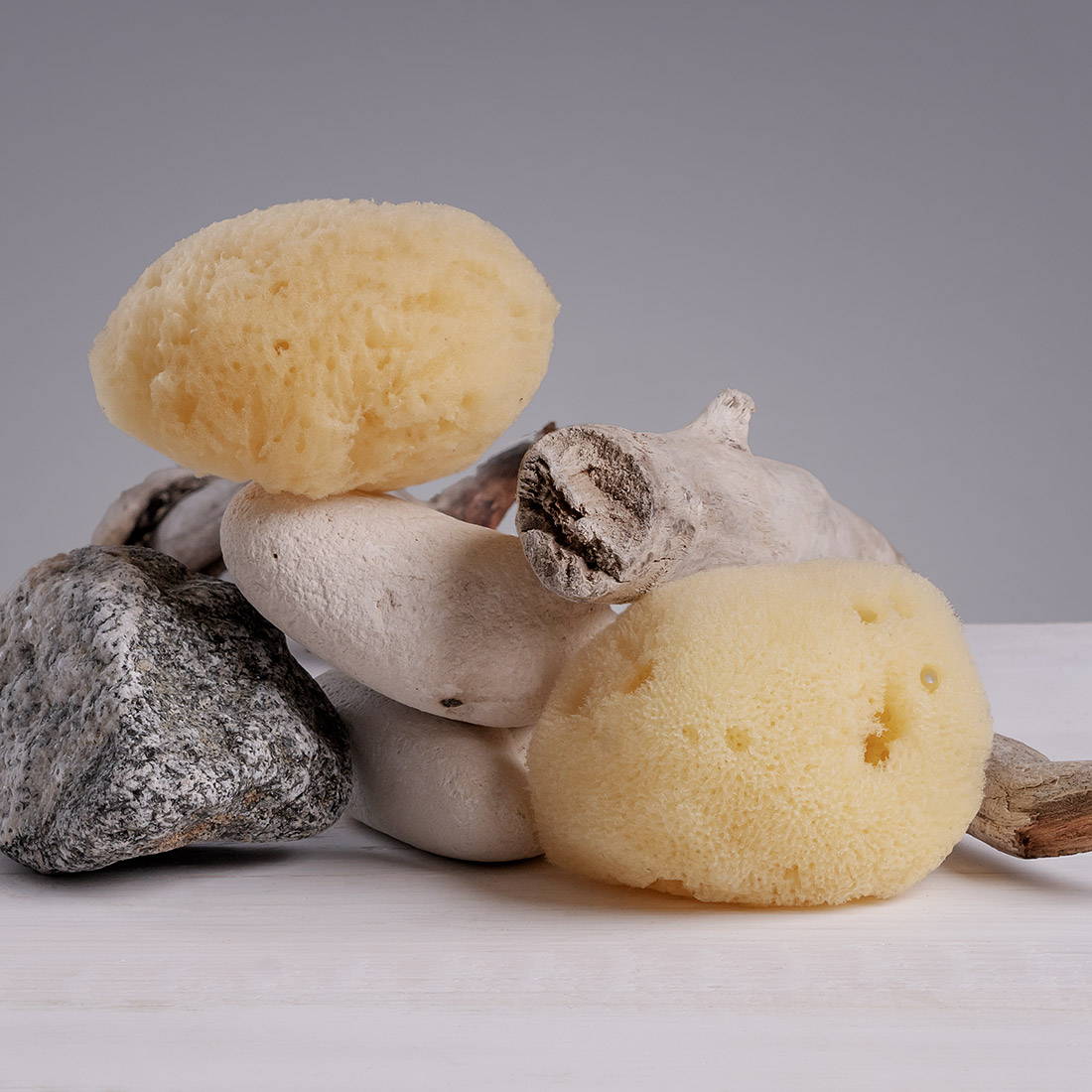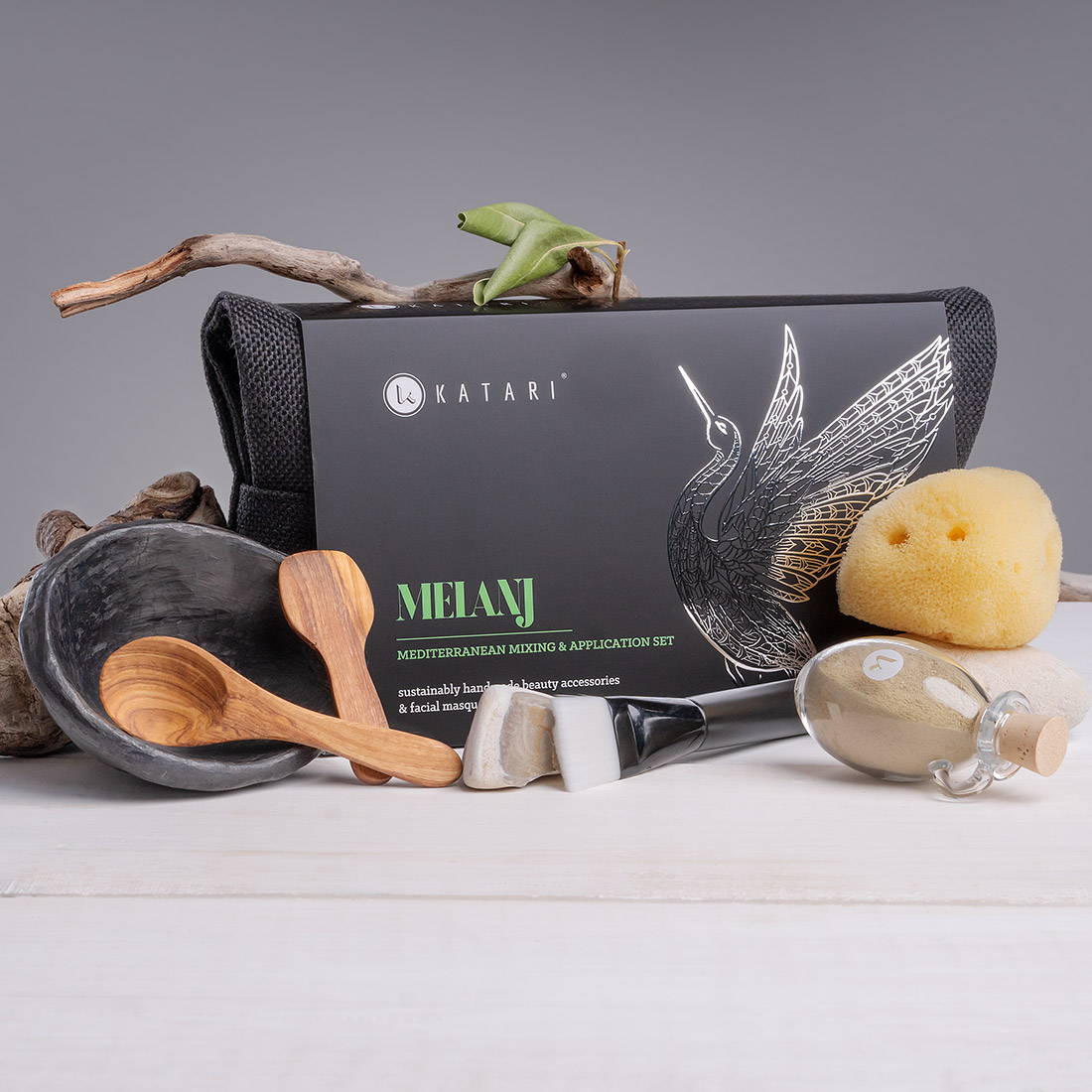 Each kit includes sample of Argil green clay masque
These products are a perfect start for
Here are a few of our favorites to get your going with making your own beauty recipes.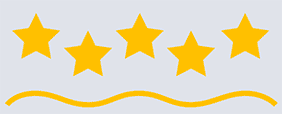 Share how much you love your Melanj kit!