When you travel, packing light is a key. And keeping room in your suitcase for gifts and that new wardrobe, swimsuit or stunning handmade shoes you found is too. So you might need a travel (makeup or toiletries) bag that let's you pack the basics to keep your skin in perfect vacation mode (check out our
Jet Setting Staples
kit) and fit most of your other essentials too. Take a look below at the bag inside and out and welcome your new travel partner!
Why use linen makeup bag?
This bag unfolds to fit twice as much if needed and folds back into pictured size to fit into your purse, carry-on or a suitcase. If you need, you can always put a zip-lock bag inside for liquids. In any case, this is a fashionable and practical bag to add to your short or long trips and keep your jet-setting life style sustainably fashionable!
Tunisia has been a land of textiles for centuries and if you own a pair of fancy European jeans or t-shirts, there is a possibility they were made there. The textile artisans and small manufacturers make amazing small batch pieces for most famous European brands and for Katari too! Each bag has black cotton liner, is well stitched to last you a very long time and has a handmade olivewood decorative button.
Unisex travel / makeup bag out of black linen with black cotton liner
Sizes: folded - 6"x 8", unfolded - 6"x 11.5"

Material: outside - black linen, inside - black cotton; decorative sustainably crafted olivewood button

Uses: unisex trаvel, makeup or toiletries bag

Benefits: natural fibers, made by artisans

Tips: hand wash, lay flat to dry
Fill your bag with beauty staples!
Here are a few unisex must-haves for travel or daily use.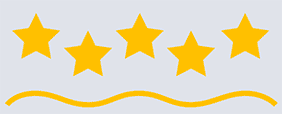 Share how much you love your linen bag!