Why Our Customers Love Geran
Geran - the 'demi-God' of plants that help heal skin & mood
We listed some of the skin concerns our geranium water helped solve.
Please share your experience with Geran!

READ REVIEWS | ADD A NEW REVIEW
Learn more about flower waters
Kate goes all out talking about waters. Enjoy and share the show! :) Become a flower water expert just after one video!
Watch how flower waters are made
Watch this video to see our artisans at work, distilling a fresh batch of flower water for you to enjoy. Meet our beautiful makers!
What makes our Geran so special!
Geranium plants grow almost like weeds in the Mediterranean. Some of the plant leaves, stems and flowers are collected for making of the flower water.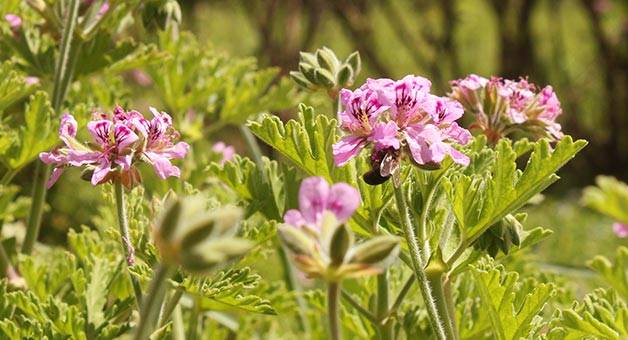 Chemicals or human activities are nowhere near the forests from which the geranium plants come. Geranium owes its fragrant superpowers to fertile soil and generous Mediterranean sun.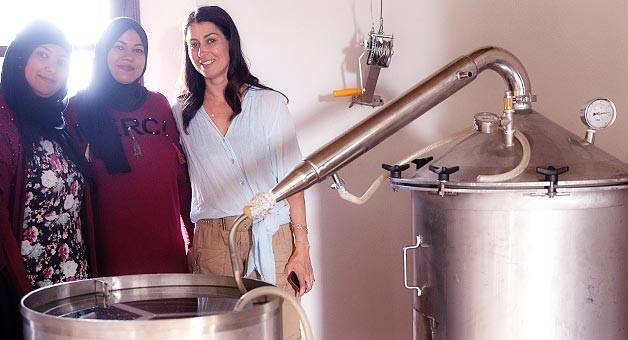 To make a little, takes a lot of love, hands and plant stock. Watch our videos about making of Katari hydrosols. It is exactly how it was made centuries ago or even better!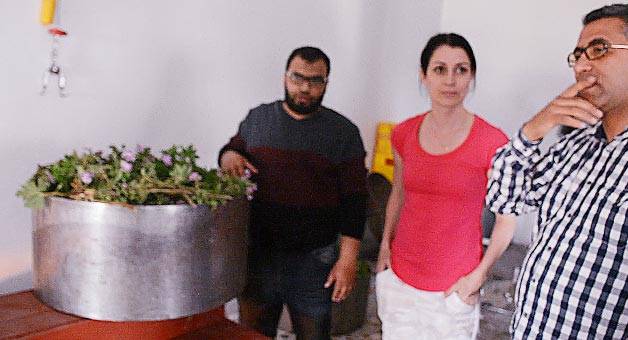 Crafted by Artisan-Scientists
We work with artisans who are also scientists in the field of vapor-distillation, who make the best hydrosols on Earth and come from generations of flower water makers.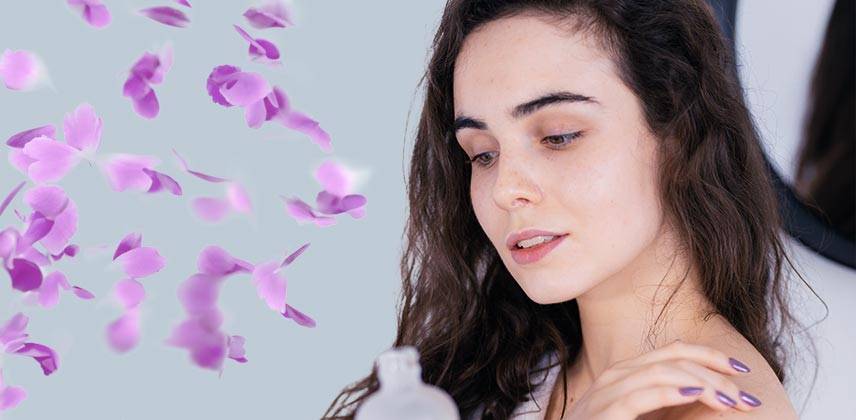 Spray geranium water onto clean skin and massage it into the skin with your fingertips.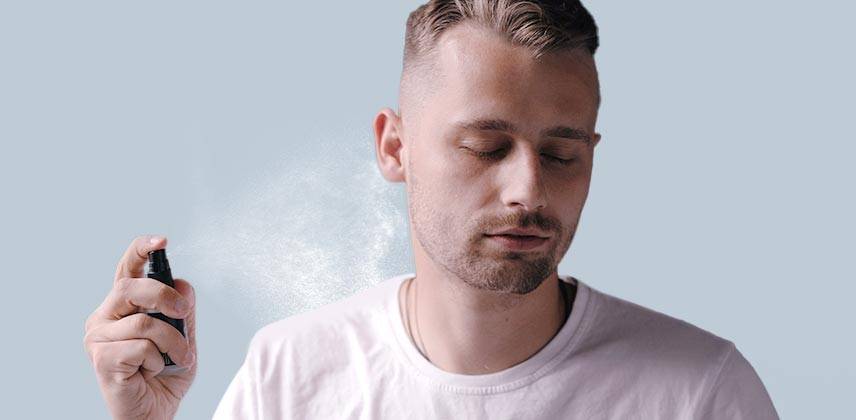 Spray on body parts that like to sweat, like armpits, palms, feet. Geran gently neutralizes our body scent.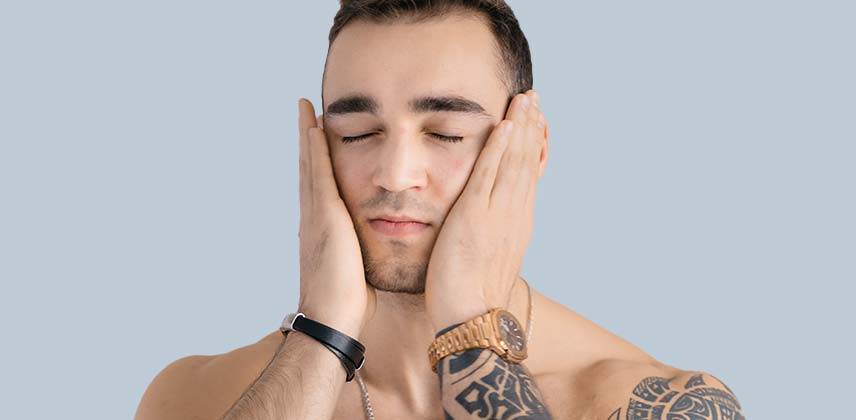 Geranium flower water calms redness and irritation and might be a new favorite alcohol-free alternative to aftershave.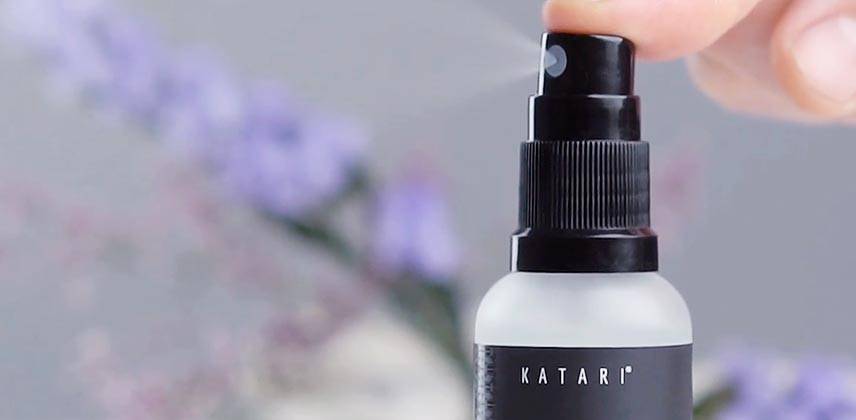 Geranium essential oil is 'go-to' mode improving stress reliever. We tend to believe the water has similar properties helping improve the mood.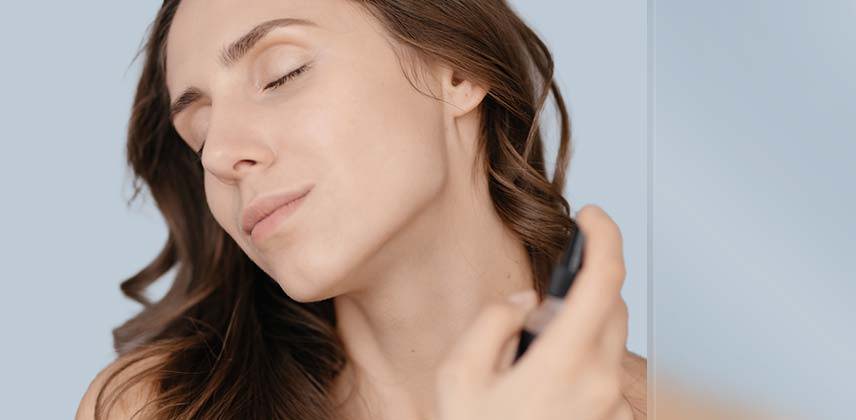 Geranium is known to relief skin stress and redness. Try it after waxing or other procedures that irritate skin.
5 reasons to love Geranium flower water
Natural skin hydrator with skin balancing properties to fight breakouts

Helps soothe skin from mechanical irritations (shaving, waxing, etc.)

Anti-bacterial geranium water gently helps skin normalize its balance and minimize bacterial growth that leads to acne

Geran helps cool down skin during hot flashes and times when hormones act out and leave skin unhappy

Gentle (alcohol and fragrance free) homeopathic skin remedy for your entire family
Products that complement Geran
Geranium is all about balancing and healing. For skin that is 'angry', irritated, inflamed with breakouts and suffering from hormonal dis-balances or acne, Geranium is a perfect natural 'calm me down' ingredient. We suggest using Black Seed Oil for a few weeks for acne-prone skin after spraying on some Geran. You can do the same routine - Geran + Hoba for a very mild, skin clearing and hypoallergenic skin routine. Geran + Granate are wonderful together for a morning routine to hydrate and protect from the elements. Geran + Argil green clay mixed together can work great to give a boost to stagnant skin cells and help reduce cellulite puckering.
We know, it is addictive! For more...
Click on the photos below and read so much more!