Sustainably-raised 'silk'
Soak this little sea sponge with water and let your skin feel the softness of most exquisite natural fibers. This sponge is called 'silk' for a good reason. Once it touches your skin, it will become your 'one and only' favorite cleansing sponge. There is no softer alternative...
Katari 'silk' sea sponges are super soft when wet. Just add a little water, squeeze excess water and you have a smooth and silky soft (hence the name) sponge to wash your little ones, to remove makeup, and cleanse the face. And when the sponge is dry, you can use it to apply a facial masque or gently exfoliate skin.
Sponges naturally grow in the ocean. In Atlantic Ocean, on Florida coasts, sponge farming has become a sustainable trade. Wild sponge harvesting, the way it has been done in the Mediterranean, left sponge population in critical condition and is not sustainable. We love our 'silk' sponges and the fact that they grow on a farm in the ocean and are support the eco-system.
Sponges have been in use for centuries for all kinds of cleaning, washing, and cleansing. Naturally versatile, they are a soft and sustainable addition to your lifestyle.
Size: ~2-3" in diameter (shapes & sizes naturally vary) - each sponge is perfectly imperfect

Material: farm-raised Atlantic 'silk' sea sponge

Uses: cleanse face or wash babies (wet sponge), exfoliate or apply a masque (dry sponge)

Benefits: gentle, smooth, and soft natural sponge fibers for cleansing skin and/or gentle exfoliation

Tips: soak sponge with water before use, squeeze out extra water. Rinse and let air dry before next use. Be gentle! It is a delicate one!
Our sponges are natural and sustainable!
Unlike Mediterranean sponges that come from wild-harvesting of sponges and are over-harvested, making them almost extinct, Florida sponges grow in the Atlantic ocean in a farm-like environment. It is the same as growing in the wild open ocean, but in sustainable and eco-friendly way.
More Earth-friendly, sustainable
Here are a few more handmade accessories you might love to add to your collection.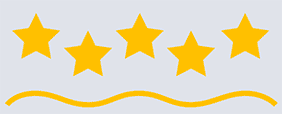 Share how much you love your sponge!