5 reasons to love
Barie Oil
Barie (prickly pear cactus seed oil) is the ONLY oil (natural ingredient) known to cosmetologies to replace and rebuild collagen in skin

maintains skin moisture barrier & fights skin inflammation

natural source of Omega-3, 6, 9 and 12, all tocopherols and fatty acids for a complex and powerful Vitamin E serum

repairs skin cell damage due to free radical neutralizing gamma-tocopherols

keeps inflammation away and benefits acneic skin
Learn why Barie Oil is so prized
Getting addicted to good results is easy with this oil!
We listed what Barie Oil did for our customers and it can do it for you too!
I will never do without it

improved under eye fine lines in 2 weeks
discoloration getting less noticeable

doesn't feel oily & doesn't break me out
"Everyone at the party kept saying that I can't possibly be 55 and that I must have had work done... I had to laugh. I use Barie as my eye moisturizer and my face oil morning and night.. that's it! I use my Guasha stone to push it into my skin at night and that is really all I do! I felt like I should have gotten that on tape for you.. it became comical".
~Michelle, owner of @beautyorganixea in NY who has been carrying Katari in her store for a few years now. She holds a PH.D. in Chemistry and is a clean beauty guru with her own line of incredible beauty products.
Please share your experience with Barie!

READ REVIEWS | ADD A NEW REVIEW
Why best estheticians use Barie!
Jessica @jmarieskinstudio, Esthetician of the Year 2000, talk about Barie and how she combines it with her modern skin treatments.
From the Ph.D & the Maker!
Watch this video to learn about the maker and the making of this Queen of Oils we treasure and love so much!
What makes Barie Oil so powerful?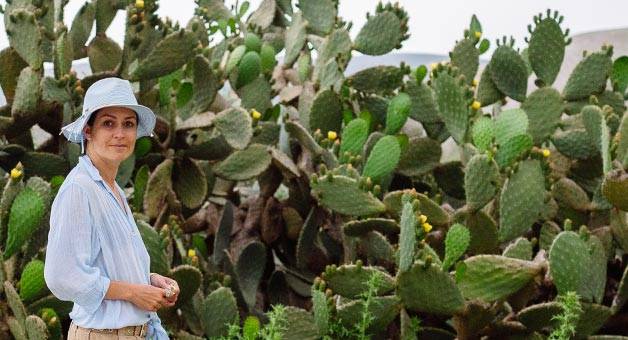 Much more stringent than USDA Organic, the EU certification of the small plant ensures that you get the best of the best. And we only make small 'on demand' batches, so the oil is always fresh.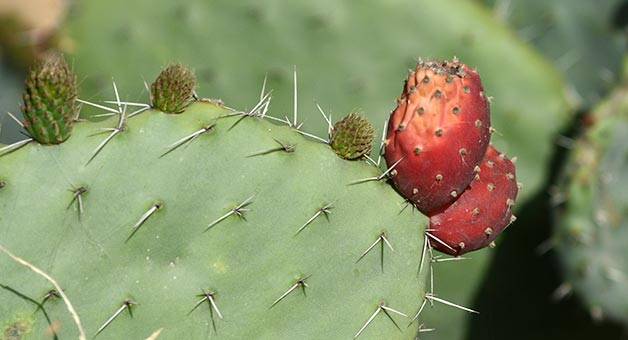 Seeds from Wild-Grown Plants
While you cannot certify a forest of wild prickly pear cacti, you can go and collect the prickly pears from one - first come first serve!
Unfiltered, Cold-Pressed Oil
Cold-pressing means the temperature does not ruin the vitamins and nutrients, but it also means the yield is very small. Instead of filtering, we let oil settle for over a month to only collect the clear oil.
Crafted by a Ph.D in Physics
we work with artisans who are also scientists. Being scientific in methods is as important as having an incredibly potent seed stock.
Did you know that it takes almost 8 tons of wild-grown fruit to get 10 million seeds, which make 1 quart (~ 1 liter of cold-pressed oil. It takes hundreds of hours of manual work to hand-pick the fruit, separate and dry the pulp, and then dry and and press the seeds. The oil concentration in the seeds is about 4% and only 50% of that oil is extracted, with the rest of the precious oil staying in the pressed core. We mill this core and use it as moisturizing, collagen-boosting exfoliant and a super boost to our Argil green clay masque - Barie Powder.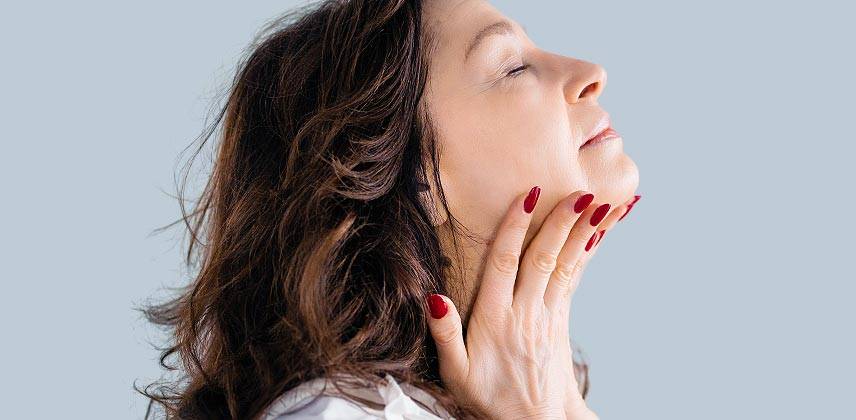 Start with a rose toner or geranium flower water and add a few drops of Barie oil. Without letting skin dry, massage the oil into skin or press it into skin using guasha. Repeat daily in the AM & PM.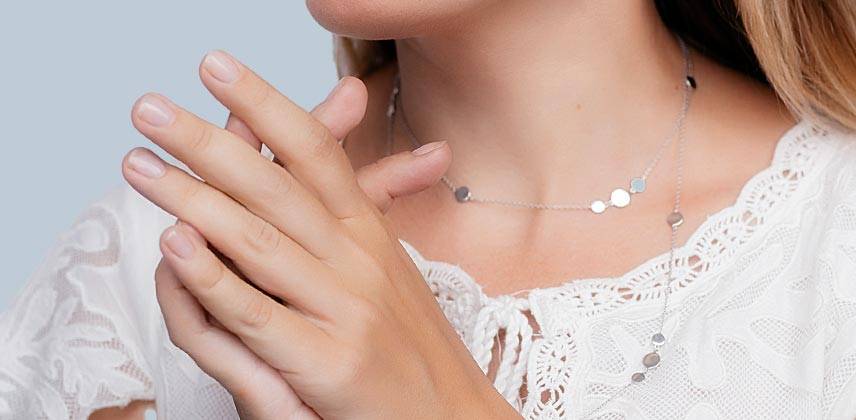 Don't forget to treat your hands, so that they look as good as the rest of you! And it never hurts to have stronger nails - massage a few drops of Barie into cuticles for 6-8 weeks daily.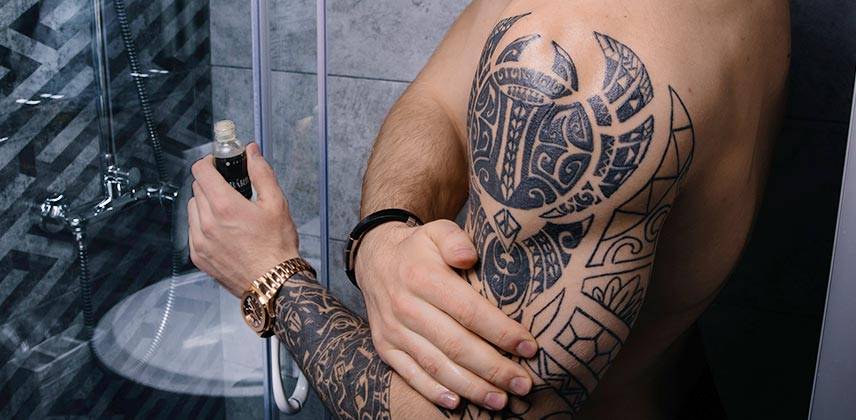 Barie is great at helping skin regenerate and rebuild. Try it as a tattoo after-care or for care for healing and diminishing scars.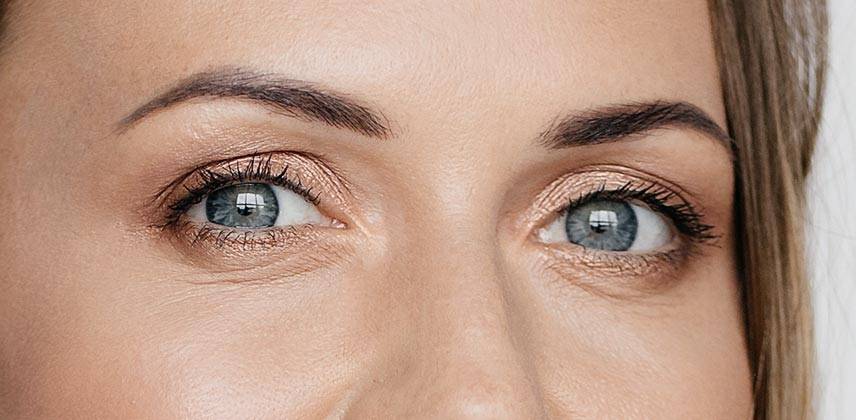 The most delicate and prone to aging skin is under our eyes. Gently tap Barie oil under your eyes before going to sleep. Be careful not to get the oil into your eyes. Rinse with plenty of water if it happens.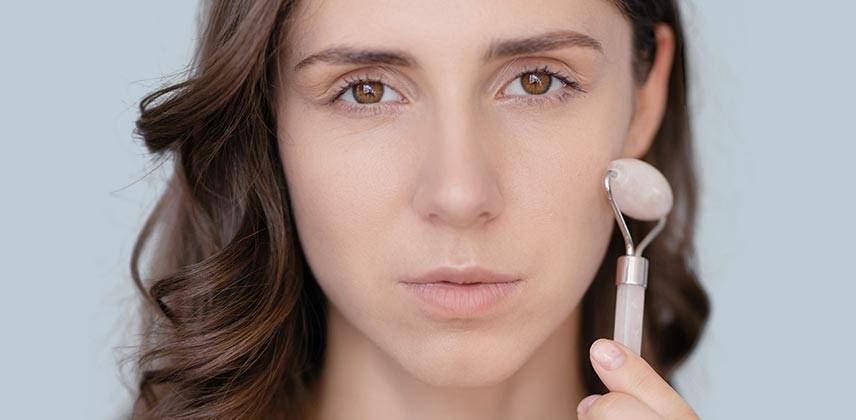 Makeup artists who use Barie Oil love it as a primer before putting on a foundation or concealer. The makeup goes on smoothly and flawlessly. Barie is not a good makeup remover. For that you can try Hoba!
Products that complement Barie
To take best advantage of the benefits of Barie (prickly pear cactus seed oil), here are a few tips. You can use Barie in the morning and at night. Or you can use Hoba (a lighter primer / moisturizer) in the morning and Barie (more concentrated hard-working serum) at night. Always use oils on clean, slightly wet skin so that the oil seals the moisture. We love spraying face, neck and decolette area with Rose or Geranium flower waters and applying oils right after. This way you use much less product, the oils absorbs better and creates a better hydrating effect for skin. And don't forget hands. Spray a few drops of flower waters on your palms and work the rest of the oil into your hands.
We know, it is addictive!
Click on any of the photos below and explore Barie Oil more!