The best natural exoliant for mature skin - Barie Powder
Table of Contents:
Chapter 1 | What is Barie Powder?
Chapter 2 | How is Barie Powder made
Chapter 3 | Benefits of Barie Powder
Chapter 4 | How to use Barie Powder
Chapter 5 | Pro Tips
Let us introduce you to our incredible Barie powder! It is the newest addition to our product line-up, and we know you will love it on your skin!
We have many performing multi-taskers in the Katari Collections, but we realized we were missing a key component of an all-encompassing skin care ritual – exfoliation! Hmmm, how do we keep to our vision of single ingredient products and have a method of gently exfoliating?
Well, that's when we put our thinking caps on and looked closely at all our ingredients and processes and realized we had a perfect exofoliant already - the seeds that we press for our luxurious Barie Prickly Pear Cactus Oil! That was easy! Now we are even more sustainable in our practices—once the oil has been pressed, the remaining seed still contains copious amounts of the golden oil and all its collagen-boosting properties! It is literally Mother Nature's botox substitute!
Watch as we perform alchemy!!
Chapter 1 | WHAT IS BARIE POWDER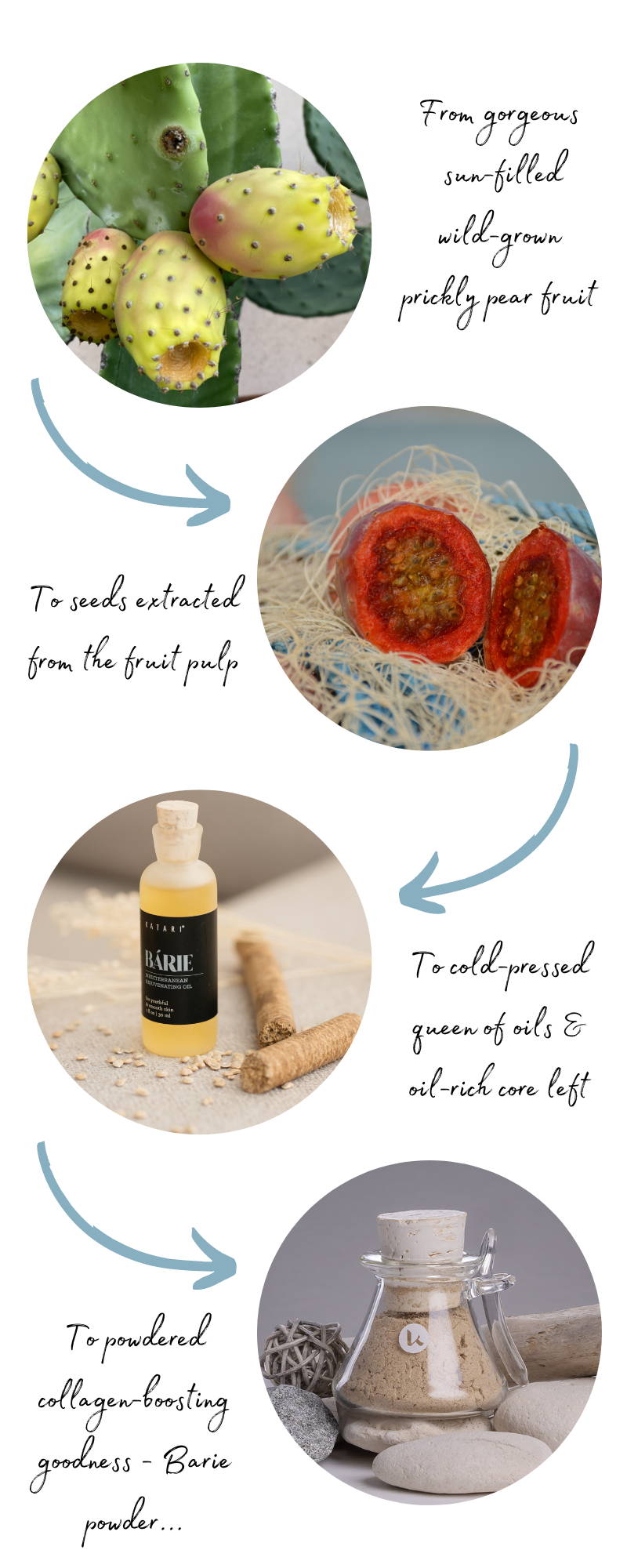 Chapter 2 | how is barie powder made
Katari's Prickly Pear Cactus Seed Oil is 100% pure, organic, wild-grown and cold pressed.
We source our Barie oil from beautiful wild harvested fields in Tunisia. In this gorgeous country it is known as the King of Fruit for its incredible health benefits, and the fields of cacti actually play an important role in preventing soil erosion.
It is quite a chore to harvest these juicy fruits! The outside of the fruit is covered in fine thorns to protect the extraordinary delicacy it contains. You can imagine how time consuming and meticulous it is to collect these gems and then peel them to reveal the fruit. Then comes the tedious process of extracting all the seeds from the pulp…
The seeds are then dried in the sun after they are removed from the fruit. It is an arduous process and worth every second and every step to create the most magical oil. It takes over 36 hours of manual labour, and over 1 million prickly pear cactus seeds to extract 1 litre of precious Barie oil.
Once the seeds have been dried and cold-pressed one time only, we use the core remaining from the pressing of the oil and grind it into a powder and voila — our Poudre de Barie is born! Fun fact—40-50% of the oil remains in the seeds after pressing, so this powder is full of all the nutrients that the oil contains.
What an amazing way to upcycle these potent seeds!
See how it is made in this video


Chapter 3 | BENEFITS of PRICKLY PEAR CACTUS SEEDS & of course, Barie powder

There is a reason we go to all that trouble to source the purest seeds — the incredible benefits of prickly pear cactus oil are to be worshipped!

Here is a list of key reasons it is so revered and so performing on the skin:

natural collagen boosting serum due to its high amino acid content. Amino acids are the building blocks to protein in our bodies, and the most abundant protein in our bodies is COLLAGEN. The amino acids encourage collagen production, leaving the skin firmer and plumping up any existing fine lines.
contains the highest amount of Vitamin E of any oil (3 times more than Argan oil). Vitamin E is an uber antioxidant that is healing and nourishing while protecting our skin from UV damage, and preventing wrinkles. It is essential for healthy aging!
high in essential fatty acids to help lighten hyperpigmentation and protect our skin's barrier, thus increasing moisture retention.
polyphenols help with redness and irritation while working hard as free radical scavengers
Vitamin K diminishes dark circles under the eyes
phytosterols bind to water, increasing moisture in the skin. They play a role in collagen production too. This is why we call it the QUEEN of oils!!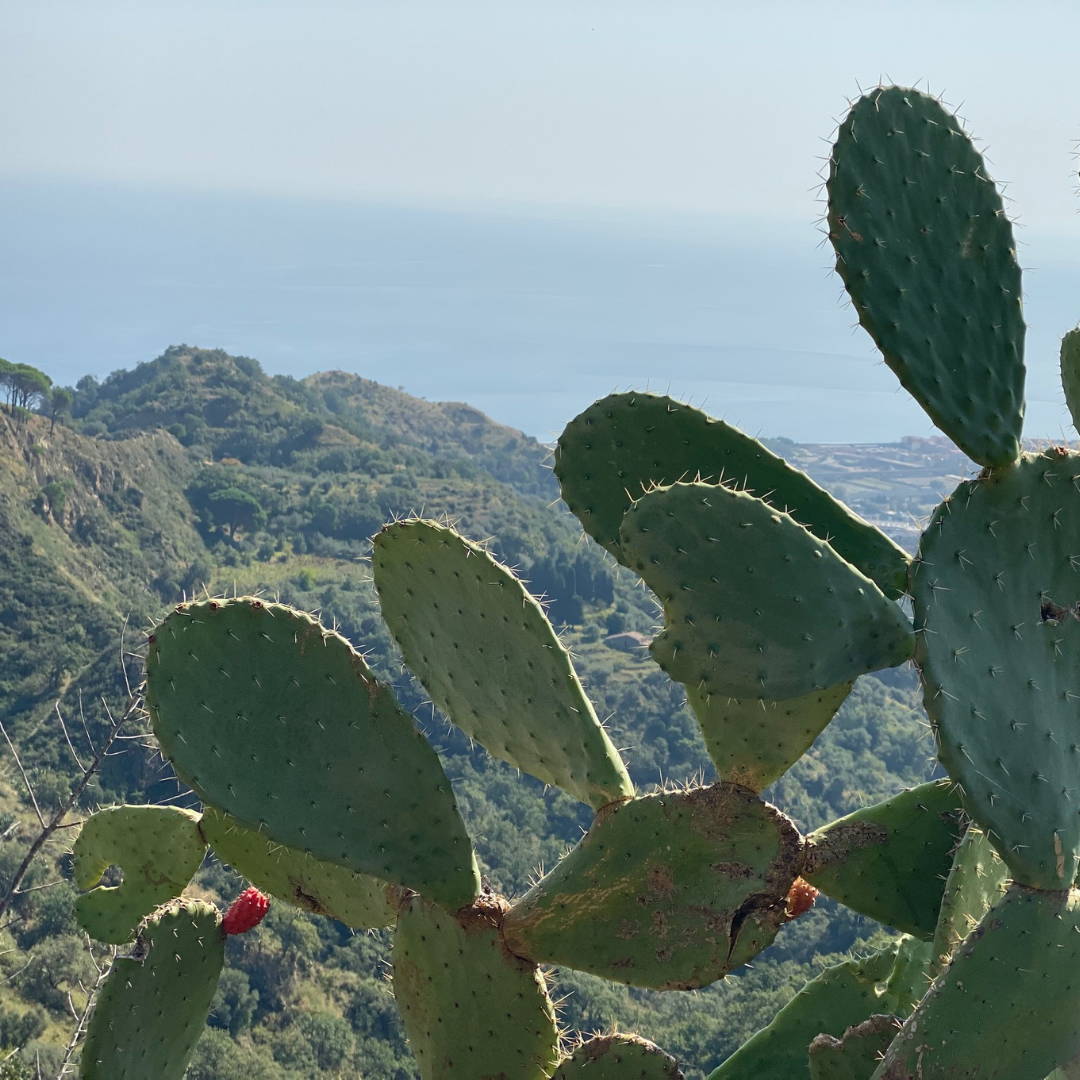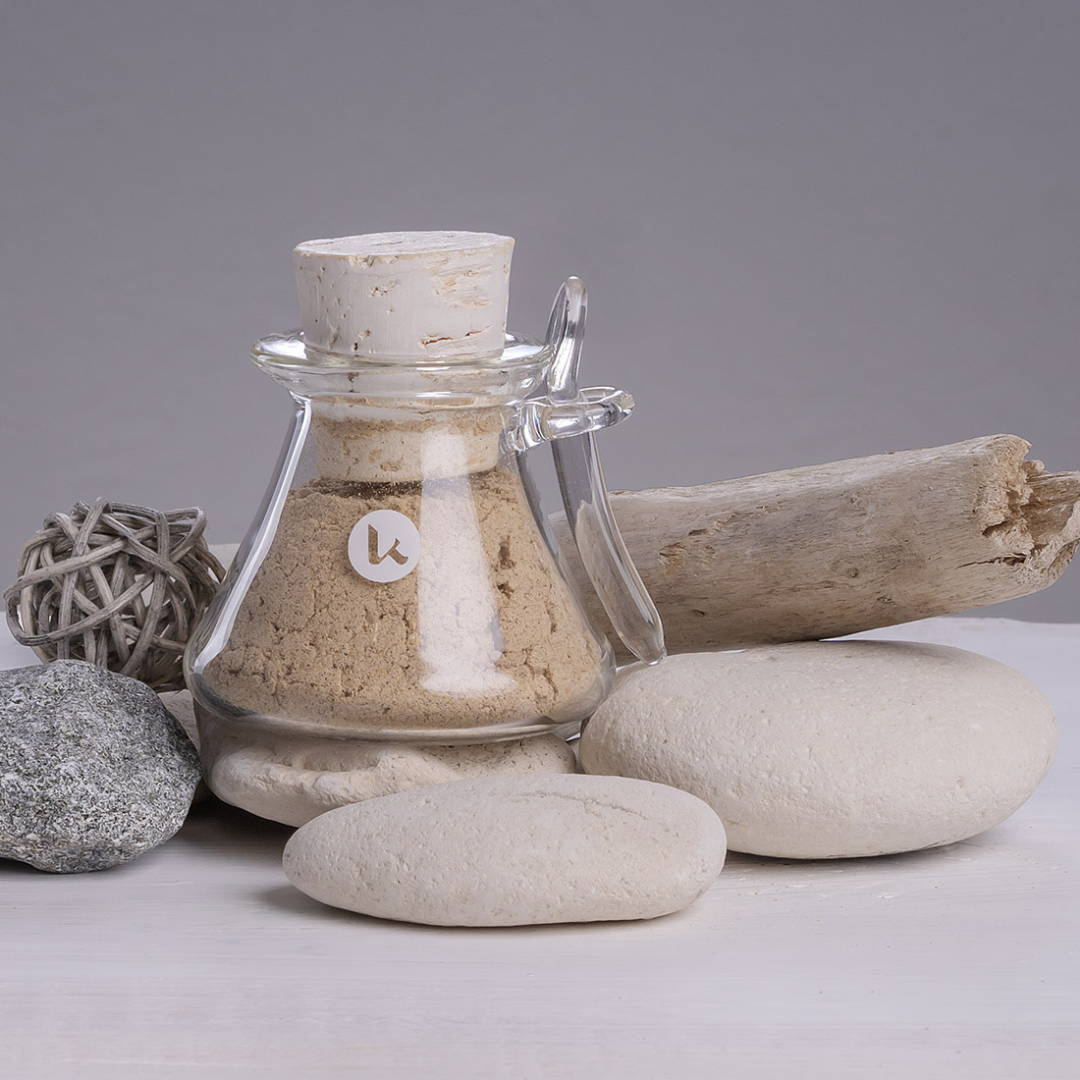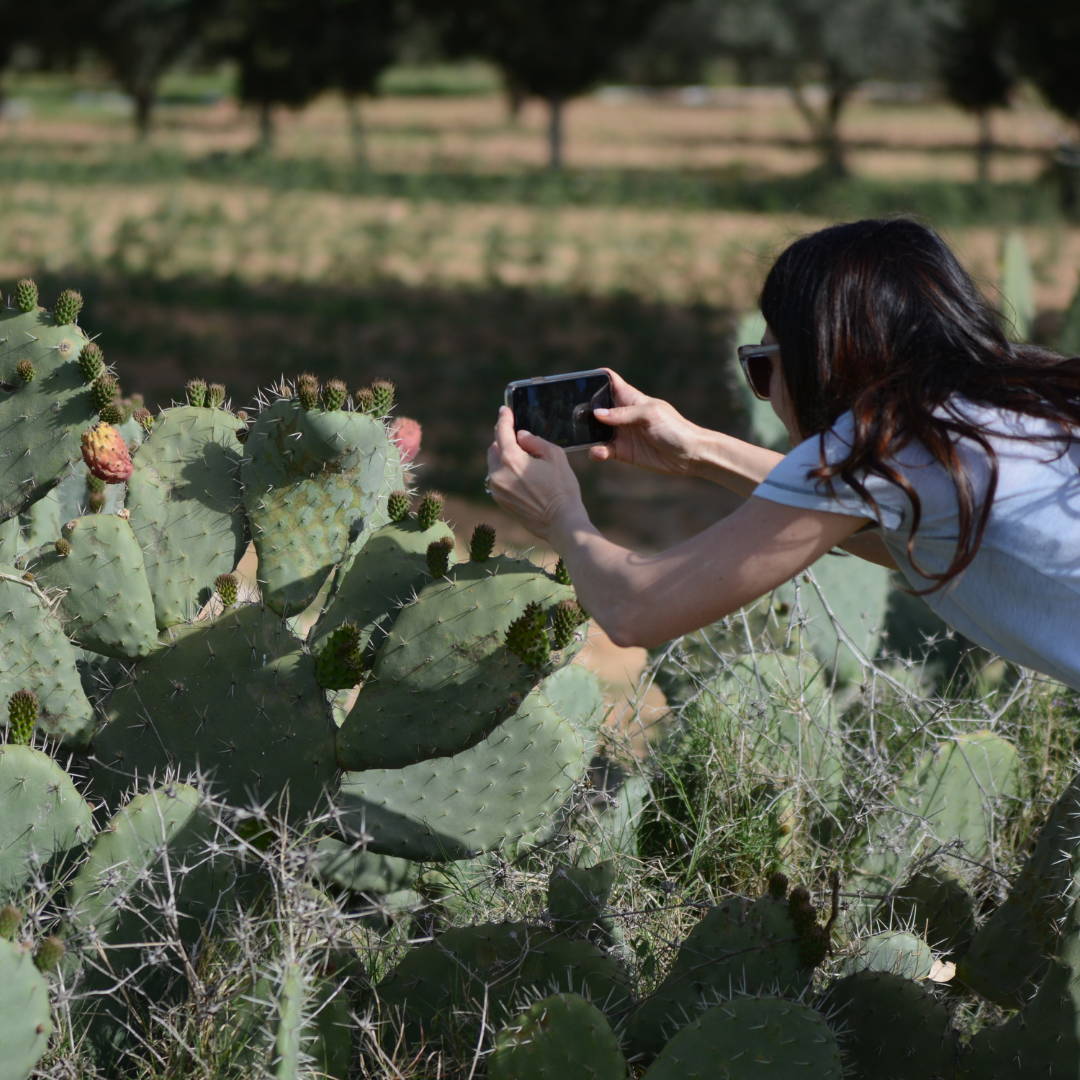 Chapter 4 | how to use barie powder
Our Barie powder remains infused with all the potency of the oil, with the added bonus of acting as a manual exfoliant. We highly recommend leaving the powder on your skin for a few minutes so it can absorb all the goodness.
Our favourite way to use it is mixed into one of our Katari oils, or our Argil green clay.
Here are the steps to use Barie Powder at home:
1. Simply take a small amount of oil or Argil clay into your palm or a ph neutral mixing bowl and add about a pea sized portion of powder. If you are adding powder to clay, then add an equal amount of water and mix your clay first, before adding powder to it
2. Mix with your finger, a spatula, or a mask brush and apply gently to face
3. Use fingertips to gently move in a circular motion all around contours of the face and neck
4. Pay special attention to the areas that accumulate oil, like the T-zone, beside the nose, etc
5. Add more oil or clay if you desire a less assertive exfoliation
6. Add a bit more Barie powder if you want a more assertive exfoliation, especially on thicker skin or when you really want a deep cleanse
7. Leave on like a mask for a few minutes to absorb the benefits of the oil
8. Remove with a warm wet cloth and apply our Roseau or Geran floral waters and a Katari oil to moisturize
9. Do not overexfoliate! (especially, if you had any skin treatments in the last week)
You can add Barie Powder to a natural organic honey or Greek yogurt for a DIY homemade exfoliating scrub!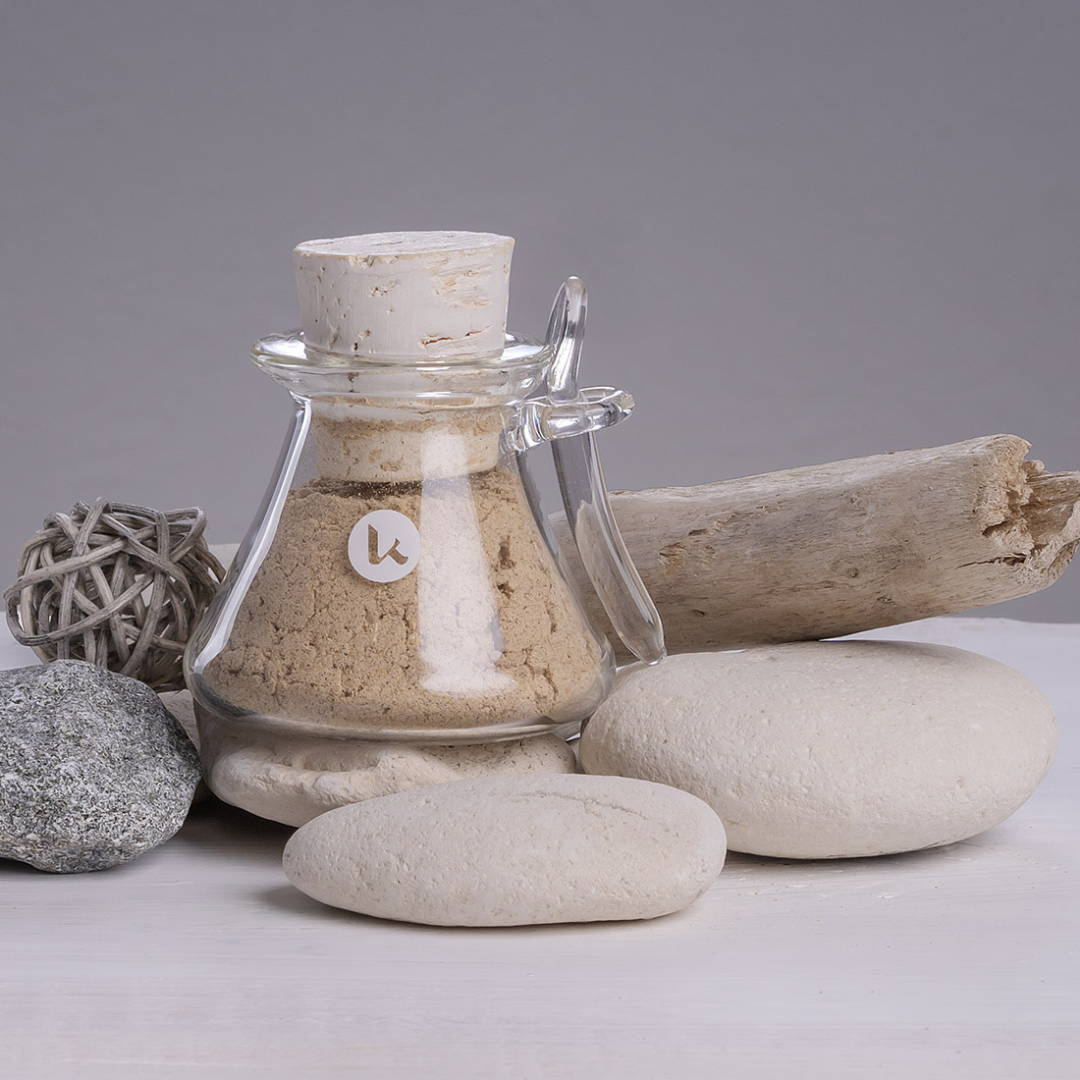 Chapter 5 | PRO tips from a holistic esthetician
On a more fragile or compromised skin you need very little powder and you may choose to work it as a manual exfoliant for less time, with more gentle movements. On a thicker, resilient, oilier skin you can add more powder and be more vigorous with your movements.
The Barie Powder mixture can be used on the decollete, arms, hands and feet of your client also. It could actually be used as a full body "scrub" if you choose to use it that way.

Here are the professional tips on using Barie Powder:
create concoction in a ph neutral mixing bowl and mix and apply with a mask brush for even application, then use fingertips to manually exfoliate
add a few drops of any Katari oil to your Argil green clay / Barie Powder mixture if you need more hydration and a smoother glide for exfoliating
use the Argil green clay mixed with Barie Powder if your main skin concern is oil, blackheads, large pores, or skin texture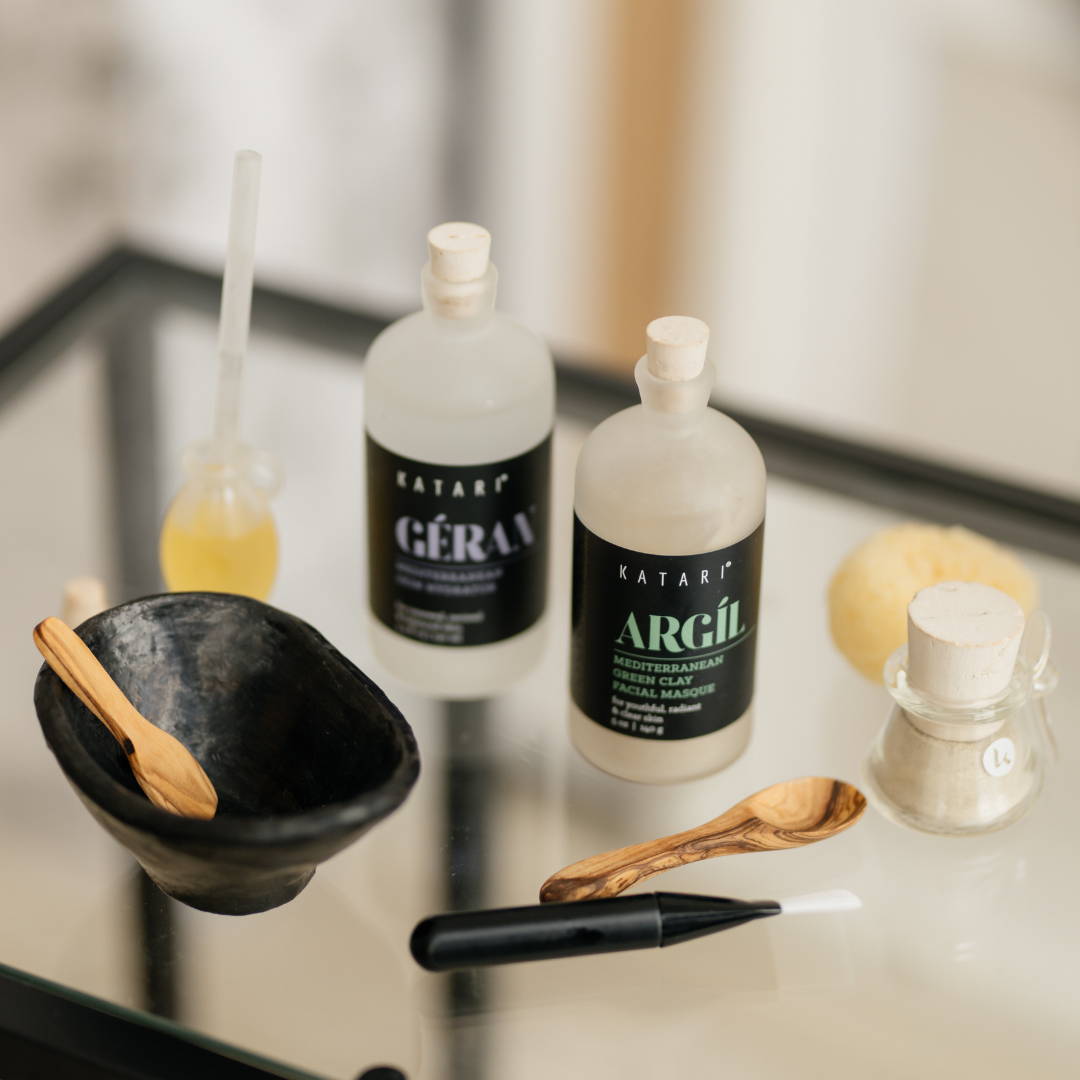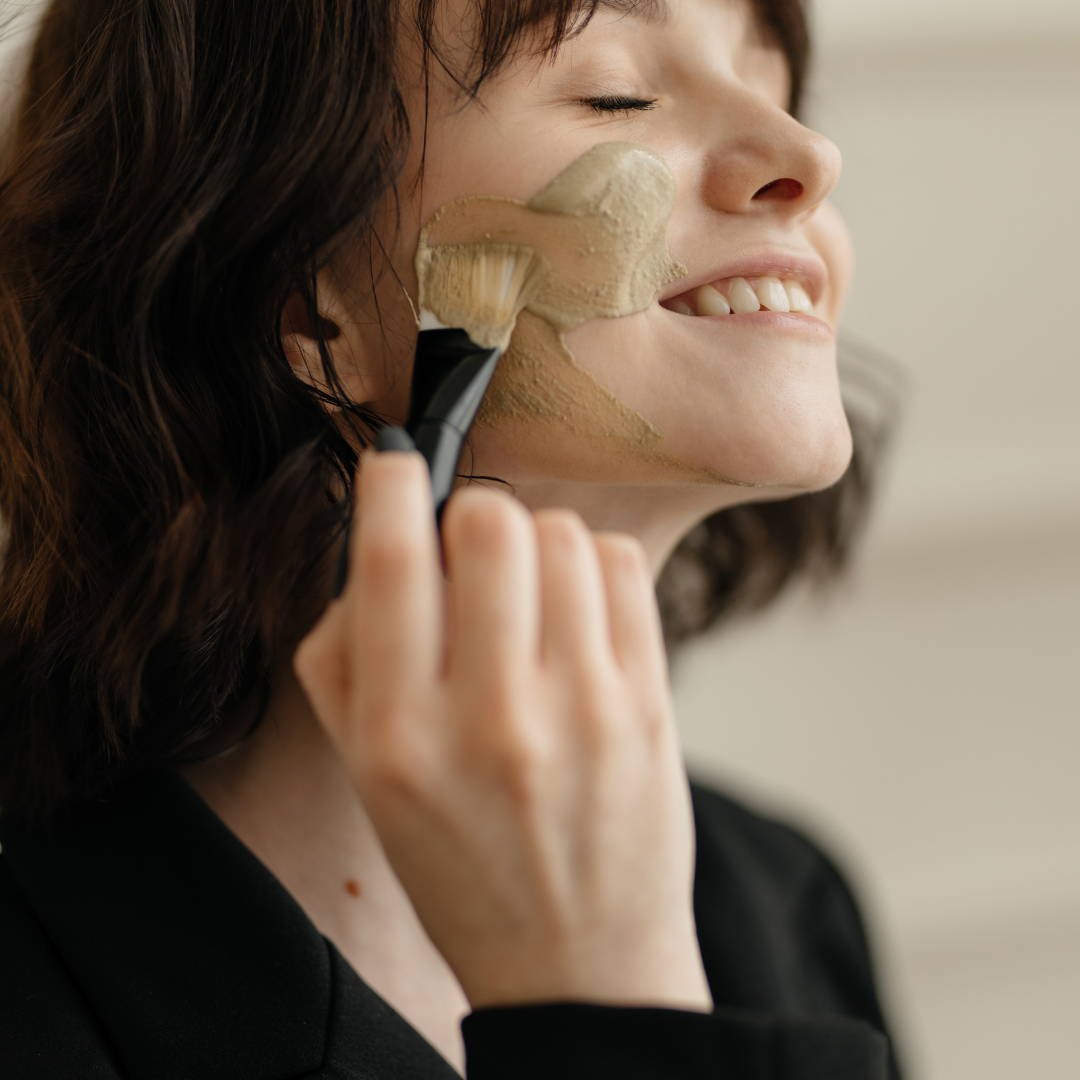 choose oil mixed with Barie Powder on a more sensitive, mature, dehydrated skin
Barie Powder mixed with oil or clay is very effective for back treatments, if you are struggling with back acne
do not use Barie Powder if you have active acne pustules
exfoliating with Barie Powder is amazing for acne scarring


Find our Poudre de Barie/Barie powder in our Katari Kit Collections Glowing Skin Kit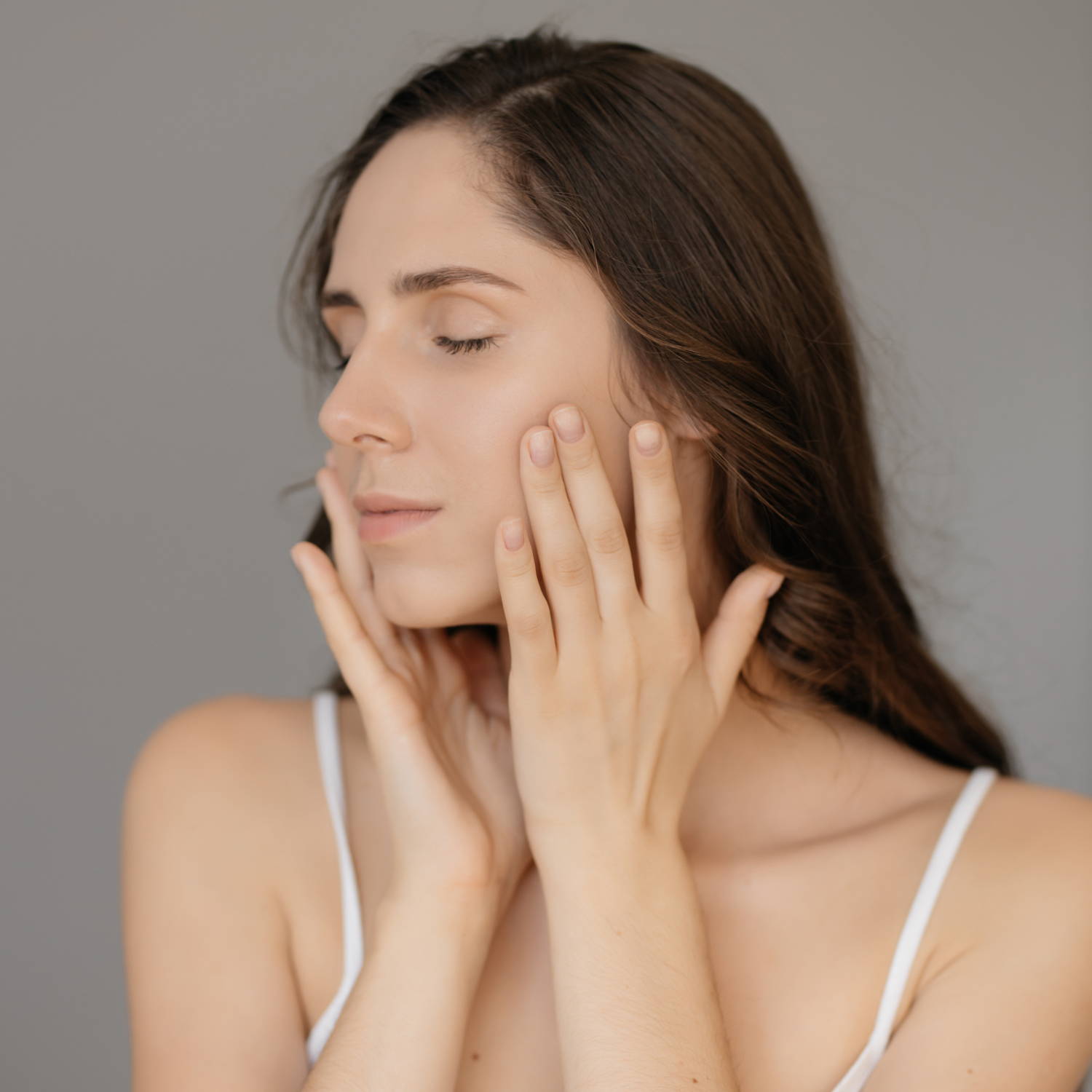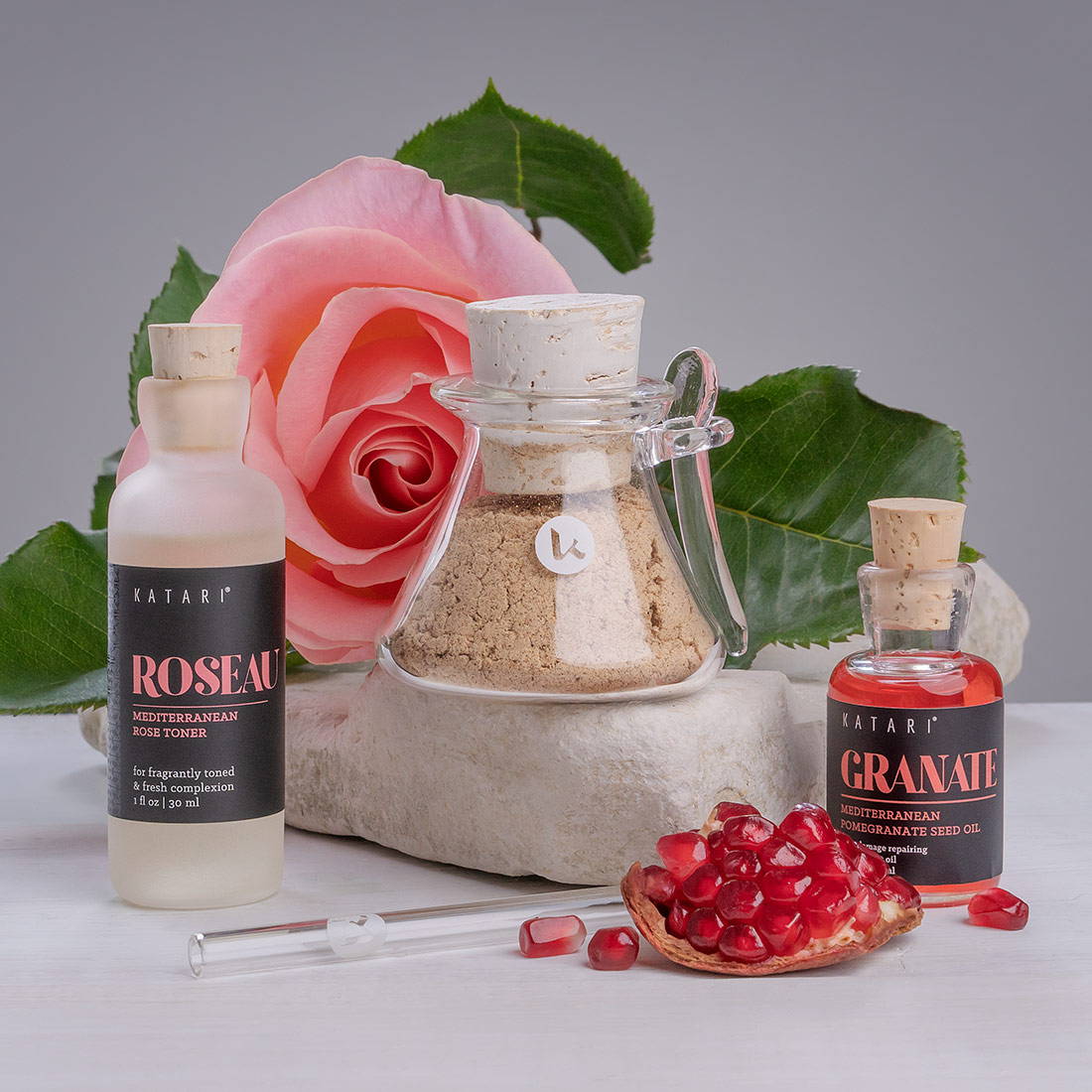 This article is written by our incredible team member, a holistic esthetician and a veteran of clean beauty and spa industry, Kerri Repta.
Leave a comment